Concert Review: Sugarland at Chaifetz Arena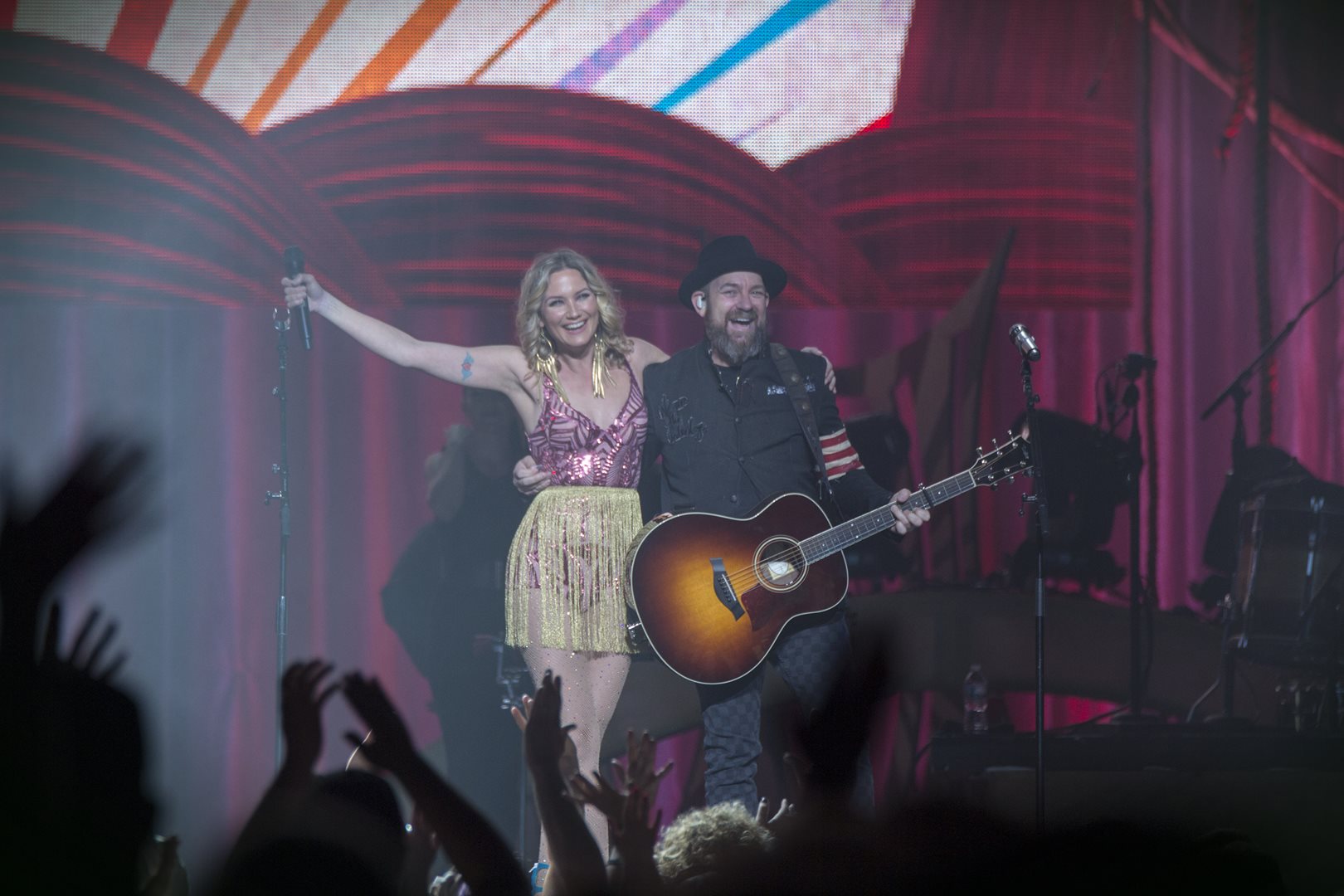 By Bryan Bealmear
After a five-year, non-vacation, the group Sugarland is back on the road again!
Saturday night, their 'Still the Same' tour made its way to Saint Louis University's Chaifetz Arena. Opening up the show for the duo was Clare Bowen and Brandy Clark.
Starting off the evening was Clare Bowen, of the television show Nashville fame, with a set.  Her husband was on guitar. Her short set included all originals songs.
Next up was veteran singer/songwriter Brandy Clark, in a set almost completely comprised of songs that she either wrote or co-wrote. Her set included: "Girl Next Door", "Get High", "Girl Next Door", and "Love Can Go to Hell". And finally, to conclude her set, she dusted off her version of "Mama's Broken Heart" the song she co-wrote and was later recorded by Miranda Lambert.
In a set that covered a little bit of everything Sugarland took the stage. The band's set included a lot of new music off their recently released "Bigger" album. The band handled some social topics throughout the course of the set, including using their song "Bigger" to announce their teaming up with World Vision to raise money for underprivileged children throughout the world and a cover of "Galileo" which the band used to promote all inclusiveness within the gay, lesbian, transgender communities.
The band did take a moment to recognize they were on a bit of hiatus, but not on a 5-year vacation. While on their hiatus both Jennifer Nettles and Kristian Bush both went solo and each played one of their solo project singles.
Nettle's performed her "Unlove You", while Bush performed his song, "Trailer Hitch", a song about living life and you can't take it with you when your gone. The title comes from a line based off never seeing a hearse with a trailer hitch.
The band did work in some of their older hits during their set. Including: "Stuck Like Glue", "All I Want to Do", "It Happens", "Already Gone" and "Settlin'". They performed their latest single, a song co-written and performed with Taylor Swift called "Babe."
Sugarland ended the night with their version of the classic "Lady Marmalade".