Concert Review: Poppy, Pvris and Pom Pom Squad at The Pageant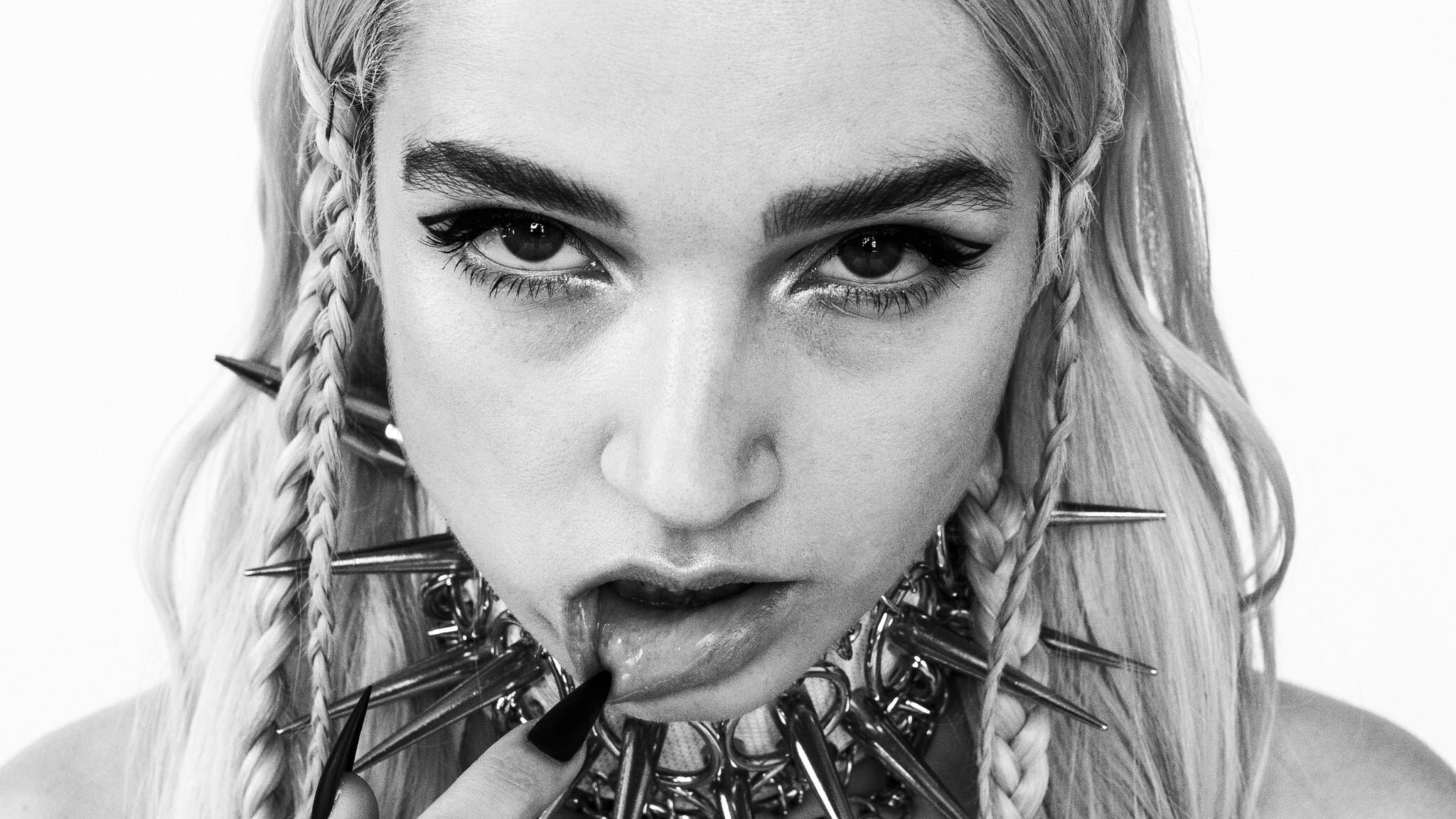 By Jerry McGrath
Tepidly, I walked into The Pageant, unknowing what I was going to see and hear that night. The Godless Goddess tour featuring Poppy and Pvris, with opening act Pom Pom Squad had bounded into St. Louis and would be shaking the halls of the Delmar Loop this night.
Pom Pom Squad opened up with a strong Pop Punk vibe. Mia Berrin bounded around on stage in her big boots, backed by the raw guitar chords and drums. Three songs in and the crowd was sold, actively engaged and moving with the music. You couldn't ask for a better primer for the night.
I readied myself for the upcoming switch, for the moody and emotional sounds of Pvris as the stage was being set. To my surprise, Lynn Gunn came out…solo style, and delighted the crowd with an acoustic, self-described "John Mayer" version of her songs. The coffee shop set was dictated by a tragic accident with the drummer (sorry folks, you had to be there to hear the story). Great conversation with the crowd, wonderful insights and soulful versions of her songs, culminating in a beautiful rendition of Goddess to close out the set. Massive kudos to Lynn for coming out, solo, and nailing her songs. The crowd absolutely loved it.
And that could not have set me up for what I experienced next. Everything that Pvris was in the set before, Poppy smashed through. Hard hitting, ax-grinding and flashing lights ushered in the Goddess Poppy to the stage where she immediately began belting out lyrics to BLOODMONEY followed up by Church Outfit.
To say I was prepared for what I was going to see would be a complete lie. There is no way to prepare for the variety and energy that I witnessed. She defied boundaries, mashing up genre after genre, switching from the heavy grind of Industrial to the high energy or Pop and Electronic and everything between. Slowing it down only a couple times, before resuming her high velocity set list.
Overall, it was a fantastic night and both Poppy and Pvris have themselves a new fan and listener. I would highly encourage you to get out and see this show, you will be amazed.