Concert Review: Little Big Town at Chaifetz Arena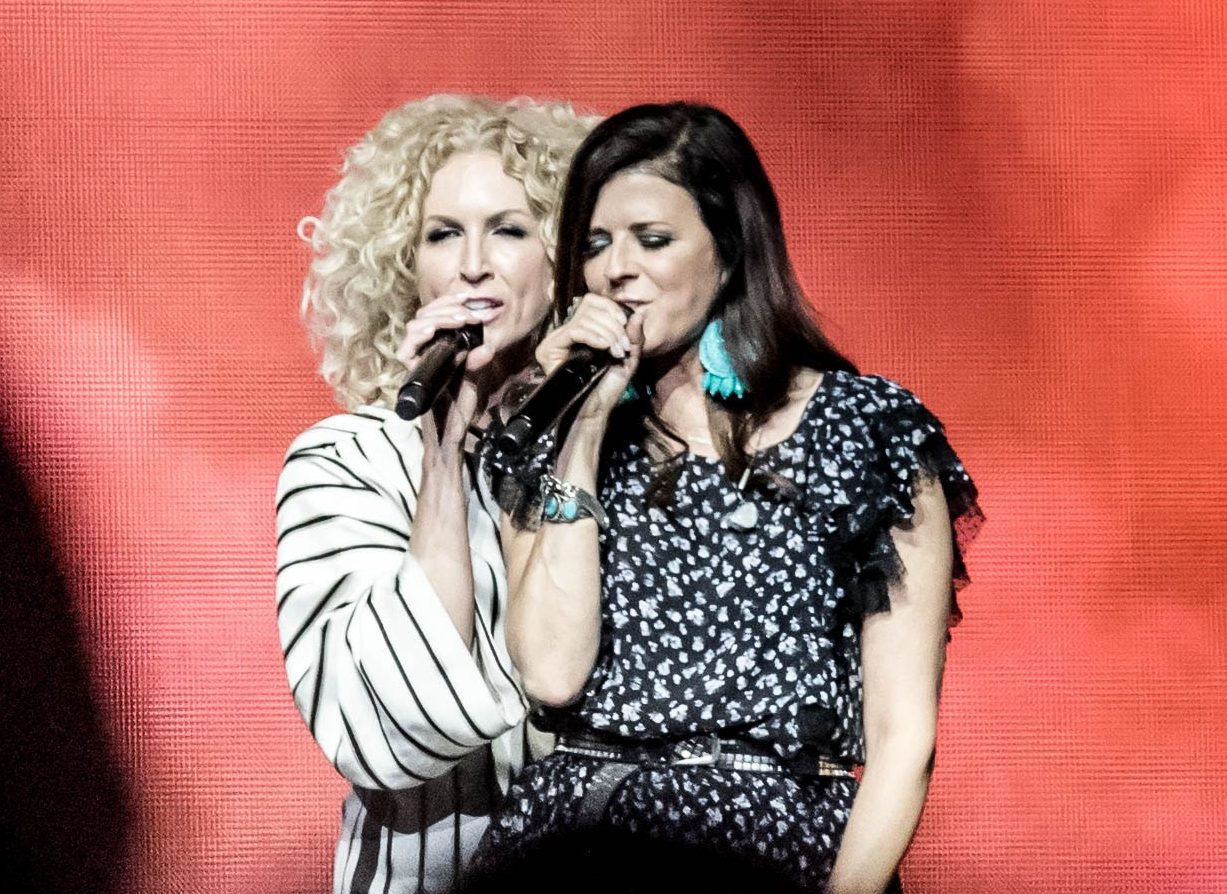 Review By Bryan Bealmer
Little Big Town brought their 'Breakers to Tour' to Chaifetz Arena along with Midland and Kacey Musgraves.
The overall theme of the night was family. Each act had family in the stands and made multiple mentions of family and how they helped shape who they are.
Midland, from Austin,Tx., started things off with their traditional county sounds that conjured up memories of Alabama.  Their entire set was done from the secondary stage, which rotated during their performance. Throughout the course of their performance they had a good mix of songs and story.  The Stories included how they came be to and even a short shout Cameron's mom in the stands. Their set included their singles of "Burn Out", "Make a Little", and finally wrapping up their set with their first single "Drinking Problem".
Next up was Kacey Musgraves and her versatile band.  Throughout the set she mentioned all her family from the state of Missouri and her family back home in Golden, Texas. Then, went on to explain how her new album is greatly influenced by her life experiences the last few years.
Her set included a little bit of everything, including a cover of "Neon Moon" to her previous singles of "Follow Your Arrow" and "Merry Go 'Round" and her version of "Mama's Broken Heart" a song she wrote and that was released by Mirada Lambert. A majority of her set were songs off her new album Golden Hour which was released March 30th, including two current singles of "Space Cowboy" and "Butterflies".
She wrapped up her set up with a disco inspired song called "High Horse" off her new album.
The headliner, Little Big Town, took the stage with their version of "Rocket Man". The group followed with the 2012 smash hit summer anthem of "Pontoon". After a quick transition to the second stage, the group took a few minutes to talk to a young child that was watching, while being with his family and sleeping little brother.
As you can tell from their music, they have a wide range of influences. The band even went into a medley of songs from artist that inspired them: including Prince, Don Williams and Glenn Campbell.
The group played quite a few of their new singles, from their latest album The Breaker, mixed with the classics that helped Little Big town become who they are including, the Taylor Swift penned "Better Man", "Happy People", and "When Someone Stops Loving You". The band also introduced "Drivin' Around", and "Rollin".
Back to the family aspect, during their song "I'm With the Band" the video board showed personal videos of the band's journey to becoming the headlining act they are now. After nearly twenty years of performing, it was nice to see how the band members have evolved and grown to become the artist they are now. They closed their set with fan favorites such as "Tornado", "Girl Crush" and a version of "Boondocks" with each of the four doing a round of the final verse of the song.
All Photos By Reema Shah