Concert Review: grandson at Ballpark Village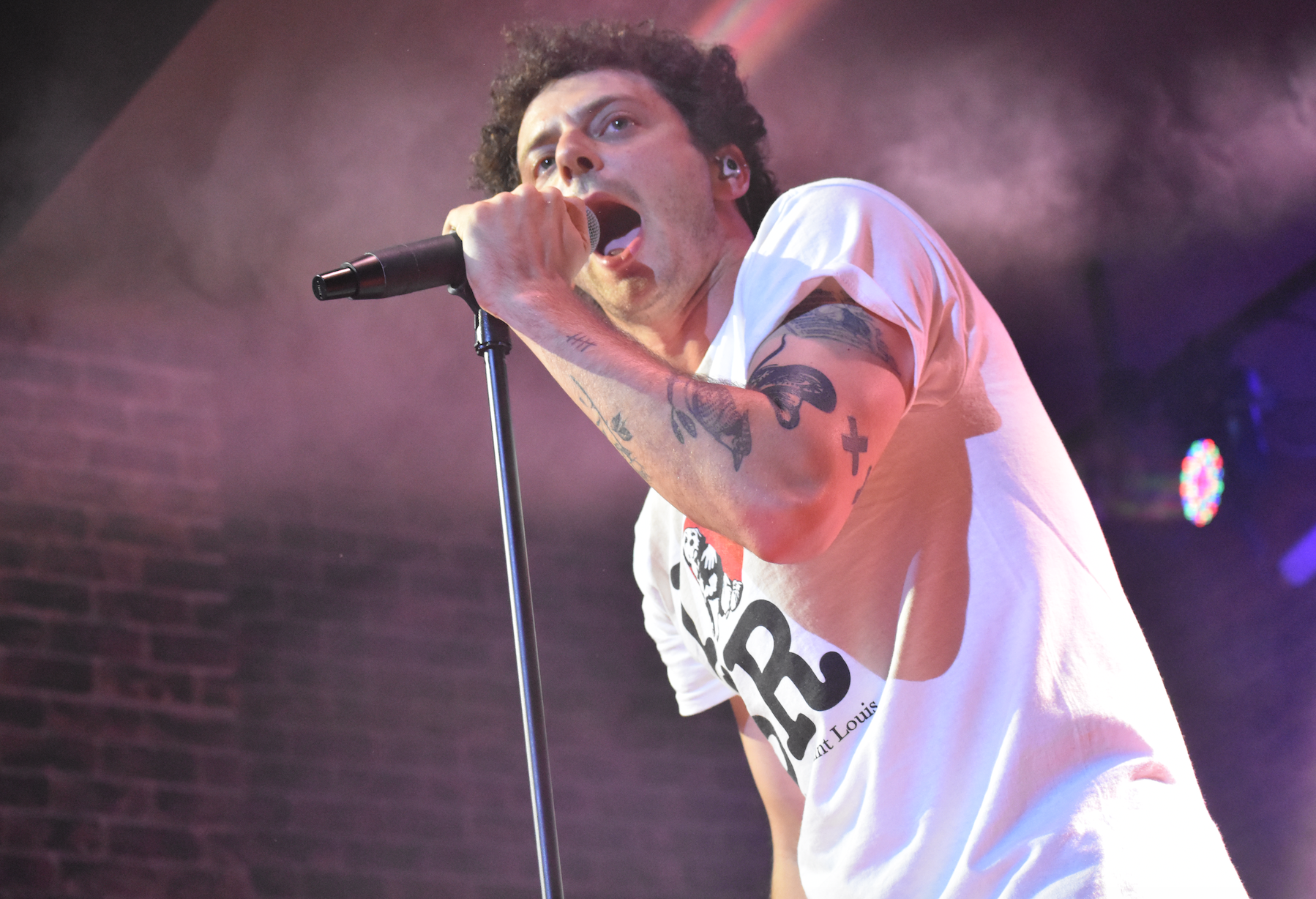 105.7 The Point hosted grandson at Ballpark Village this past weekend and if you weren't there,
you definitely missed out! Just back from the "No Apologies" European tour and getting ready to
embark on the "End of Nowhere" tour in the states with special guest Nothing. Nowhere., The Point
didn't miss a chance to have one of the biggest names in alternative rock at this moment come back for
a special performance in STL.
Joining grandson at BPV to open the show was Tidal Volume and Apex Shine. Both bands put on
a stellar set while the grandkids got wildly excited for Jordan to bring his eccentric and unique mix of
rock, rap, and electronic music to the stage. Performing almost the entirety of both EP's "A Modern
Tragedy: Volumes 1 and 2," grandson hit all the right marks in his repertoire giving audience members
and fans (now commonly referred to as grandkids,) a show they soon won't forget.
The show began with a performance of the high-energy "Stigmata," and that energy stayed high
throughout the show as other crowd favorites were blasted into BPV, such as "6:00" (still being one of
the most important songs in this current climate,) "Dark Side," "Overdose," and "Stick Up." However,
several of the earlier singles were played as well, rounding out the set to include many of grandson's
canon from the beginning of his career making music. I think the audience was really pleased to hear
"Thoughts and Prayers" and "Bury Me Face Down."
Being the fourth time grandson has performed in St. Louis over the past year, including
headlining his own tour back in March at The Firebird (you can check out an interview done with Jordan
on the site from his last visit to STL,) it's no surprise that he's built up a pretty big following in the area.
And, that following all flocked to Ballpark Village for the show, as the crown turnout was extremely
impressive. BPV was the perfect venue for this gathering, and the acoustics in there are great (seriously,
you've got to check out a show there!)
If you haven't had the opportunity to see grandson perform yet, do yourself a favor, make that a
thing that happens. "The End of Nowhere" tour starts this Fall, tickets can be found at
http://www.grandsonmusic.com/ . You can also purchase both EP's now, as well as check out some the
acoustic and remixed versions of his hits available on iTunes.
Also, check out pics in the gallery from the show below, as well as the "Apologize" music video,
which is out now!