Concert Review: G Eazy at Hollywood Casino Amphitheatre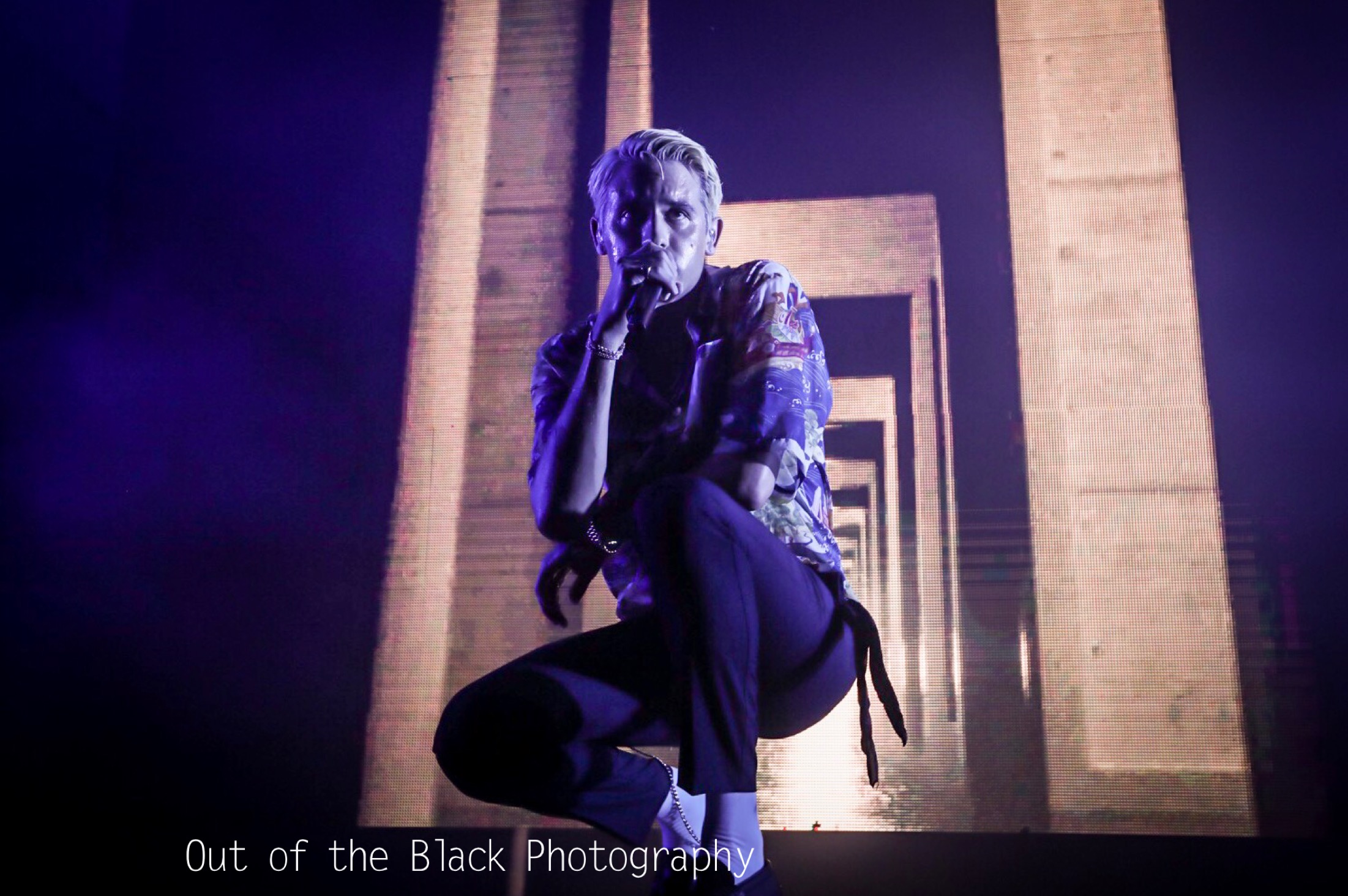 The Endless Summer Tour with G-Eazy, Lil Uzi Vert, Ty Dolla $ign, and more made a stop in Saint Louis Sunday night to give Missouri and Southern Illinois' youth one final chance to enjoy their not-so-endless summer.
Opening acts Ty Dolla $ign and Lil Uzi Vert kicked the night off in the best way possible. Dolla $ign, who has been featured on several hip-hop and rap albums this year, included several of his featured songs within his setlist, including "Psycho," and "Or Nah." He also performed many covers of a variety of songs, including "Don't Tell Em" by Jeremiah, and "Swalla" by Jason Derulo. Dolla $ign does an excellent job of interacting with the crowd and making them feel welcome. You can truly feel the appreciation and love he has for his fans, which is very important to note as not every artist will take the time to acknowledge their fans while onstage. 
Unlike Ty Dolla $ign, Lil Uzi Vert, who was actually one of the artists fans were looking forward to seeing perform the most, didn't interact or talk to the crowd as much as fans would have liked, if at all. However, he does put on a great show. Lil Uzi has become one of the best hip-hop artists out there, hitting the top of charts almost every time he releases a new song. Uzi performed some of his top hits, including "Sauce It Up," "Do What I Want," and "XO Tour Llif3." Uzi has one heck of a voice, but the auto-tuned microphone was revealed when he tossed it into the crowd for a lucky group of fans to sing along to "XO Tour Llif3." This doesn't imply Uzi uses primarily auto-tune when performing, but in certain songs it's definitely there. A tuned microphone does not mean Uzi is talentless without it, rather, it adds a little more pep into his music. Setting that topic aside, Uzi closed his set with one of my personal favorites, "The Way Life Goes." This song contains not only smooth beats, but the lyrics in the hook of the song touch the heart. I would consider it one of Uzi's more relatable and "feel good" songs, which is most likely a big reason why it has become a fan favorite. 
G-Eazy took the stage close to 9:30 and kicked off his set with "Pray for Me," "Legend," and "The Plan." G-Eazy is quite the performer, to say the least. His voice is unique, and it draws your attention as soon as he starts to speak. No auto-tune is necessary for this artist, he was born with the talent and can spit bars on the spot, with no problem whatsoever. Aside from his expertise in music, G-Eazy connects with fans in a beautiful, positive way. He encourages the youth, especially young girls, to love themselves and to embrace who they are. He even picked out a handful of girls in the crowd to tell them how beautiful they were, and though, to him, he may not have felt like he impacted them, those girls would remember that each and every time they look into the mirror and question themselves. It's important to encourage young teens to ignore the ridiculous body expectations of society and promote self-love, and I applaud G-Eazy for participating in that. 
Keeping the night alive, G-Eazy brought out a few artists to perform onstage with him during a set of songs. One artist happened to be from Saint Louis: Anthony Russo. Russo and G-Eazy have been working on a record together, and fans have been trying to get sneak-peeks of it for quite some time. Luckily for Saint Louis fans, G-Eazy thought it would be appropriate to have Russo join him onstage and perform their collaboration, "Rewind," for the very first time in Russo's hometown. I won't reveal much, but just know the song is sure to hit the charts once it is officially released, and it will certainly help Russo further his music career.
To end the night, G-Eazy closed with his radio hits "Him and I," "Me, Myself, and I," and "No Limit." "No Limit" has been one of the most played hip-hop songs on the radio in Saint Louis, and fans were in when finally hearing it live. It's a great song, and it was one of the most awaited songs on the setlist to be performed for the night. 
The Endless Summer Tour was an amazing end to the summer for the youth of Saint Louis, and after performances like the artists we saw, it's no wonder why the Hollywood Casino Amphitheater was nearly sold out of tickets. The Endless Summer Tour will continue on until September 8th in Miami, Florida. 
Look for a photo gallery of the show courtesy of Reema Shah later Tuesday.