Concert Review: Devin The Dude at Fubar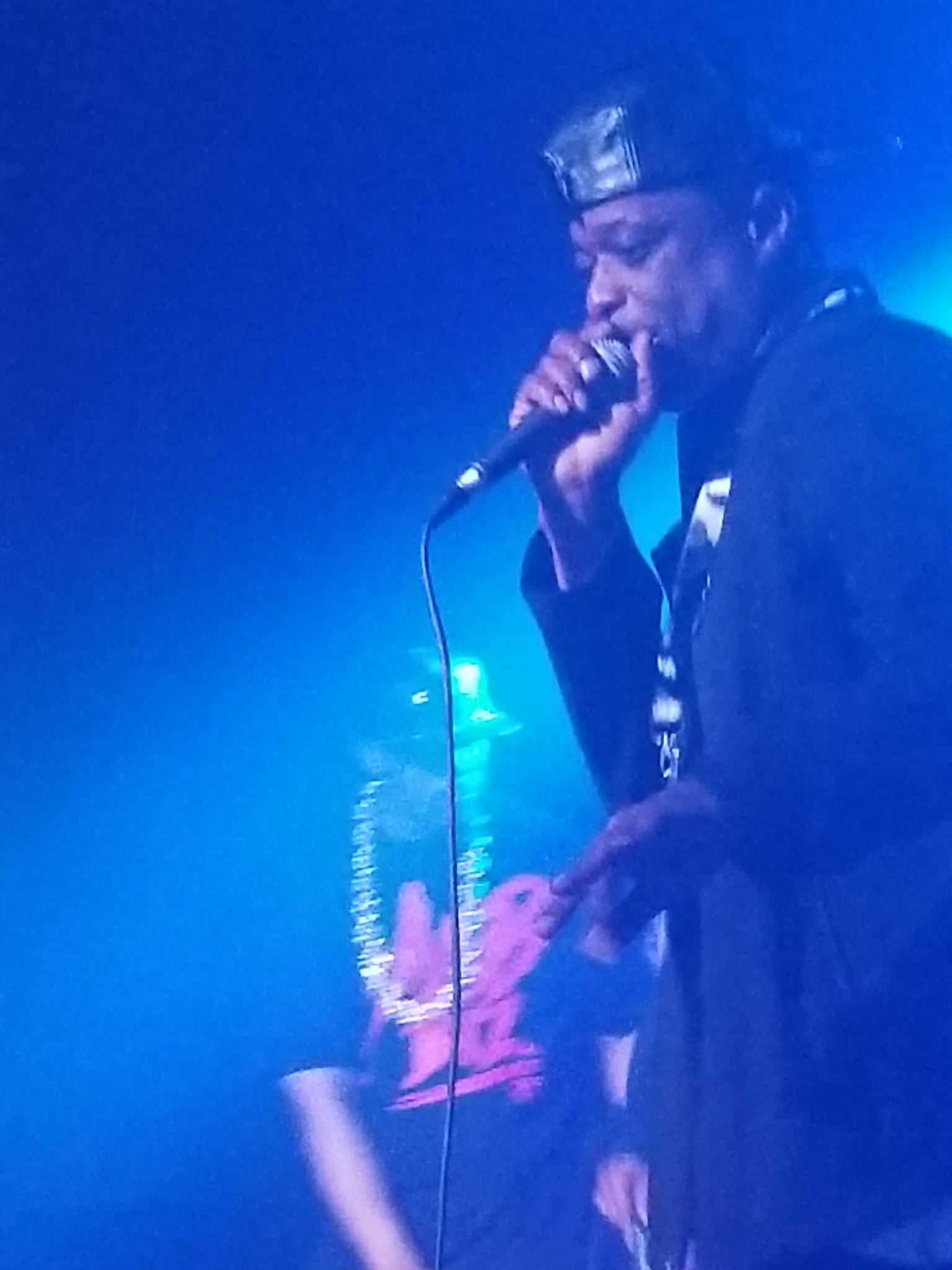 By DEANGELO HAYDEN
I remember the first time I heard Devin the Dude. The year was 2002 sitting in my room listening to music on the television.
It was the smoothest melody I had ever heard, forcing my head to bounce up and down. Little did I know I was in for a life changing experience.
Lacville 79 would forever change my views and taste on music. Hip-hop at this time was at the forefront of entertainment, with so many different artist into money clothes and jewlery. Devin proved himself to be the exception. With a talent for storytelling, Devin seperated himself by not being the tough guy, but a man who enjoyed drinks and the occasional smoke with his friends.
Devin's music focused on loving and laughing at life. He always shared messages of positivity through his craft and encouraged his listeners to do the same.
I was privileged to see Devin perform live at Fubar. With a crowd anxiously waiting to see the man of the hour, we were treated to several opening acts.
After 4 hours, the man of the evening had arrived to tear down the building. Jumping on stage to the roar of his waiting fans, Devin started the show with a personal favorite of mine. The song 'In my Draws,' began to play and the crowd went crazy. It was like being at giant house party. Devin's stage presence and charm shined bright throughout his entire performance. Not one to get to caught up in concerts, I found myself singing along to every word to every song.
Devin played some of his greatest hits, but like his music, he was willing to share the spotlight. Devin would bring his former bandmates The Odd Squad aka Coughee Brothers on stage. All 4 men set the stage on fire and left nothing behind.
Devin seemed to have just as much of a great time performing for the crowd, as the audience did listening to him. What I enjoyed most was how animated he was during his set. Watching Devin perform is like watching someone having an out of body experience. He was so into the music you could tell he wanted to dance. Devin joked and laughed like he does with his music, making this show feel like a personal performance just for the folks at Fubar that night. The crowd showed so much love, never wanting it to end. It seemed like Devin didn't want the show end either. Once he was done performing, Devin shared encouraging words of peace and love.
I had the honor of seeing a living legend, in Devin the Dude. One thing Itook from this show is no matter how big a star someone may be, it takes talent and love for what you do to rock a crowd like that. In the great words of the Devin the Dude, himself, "Man! What job this is."