Conan O'Brien Joins Twitter and Thousands of Fans Follow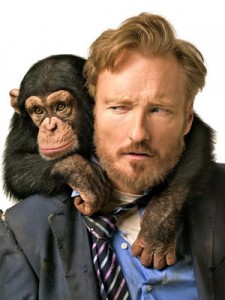 Conan O'Brien has kept quiet since leaving the Tonight Show. After all of the media attention that he and Jay received, I don't blame him. But it looks like we are going to start hearing a lot more from him.
Even though Conan O'Brien's first tweet was only 4 hours ago now, he already has over 142,000 followers! I hope that he starts using the service regularly. His first tweet read,
"Today I interviewed a squirrel in my backyard and then threw to commercial. Somebody help me."
Conan O'Brien's bio on Twitter says, "I had a show. Then I had a different show. Now I have a Twitter account." Pretty funny stuff.  Friend Conan now at twitter.com/conanobrien.