Comedy Interview: Drew Lynch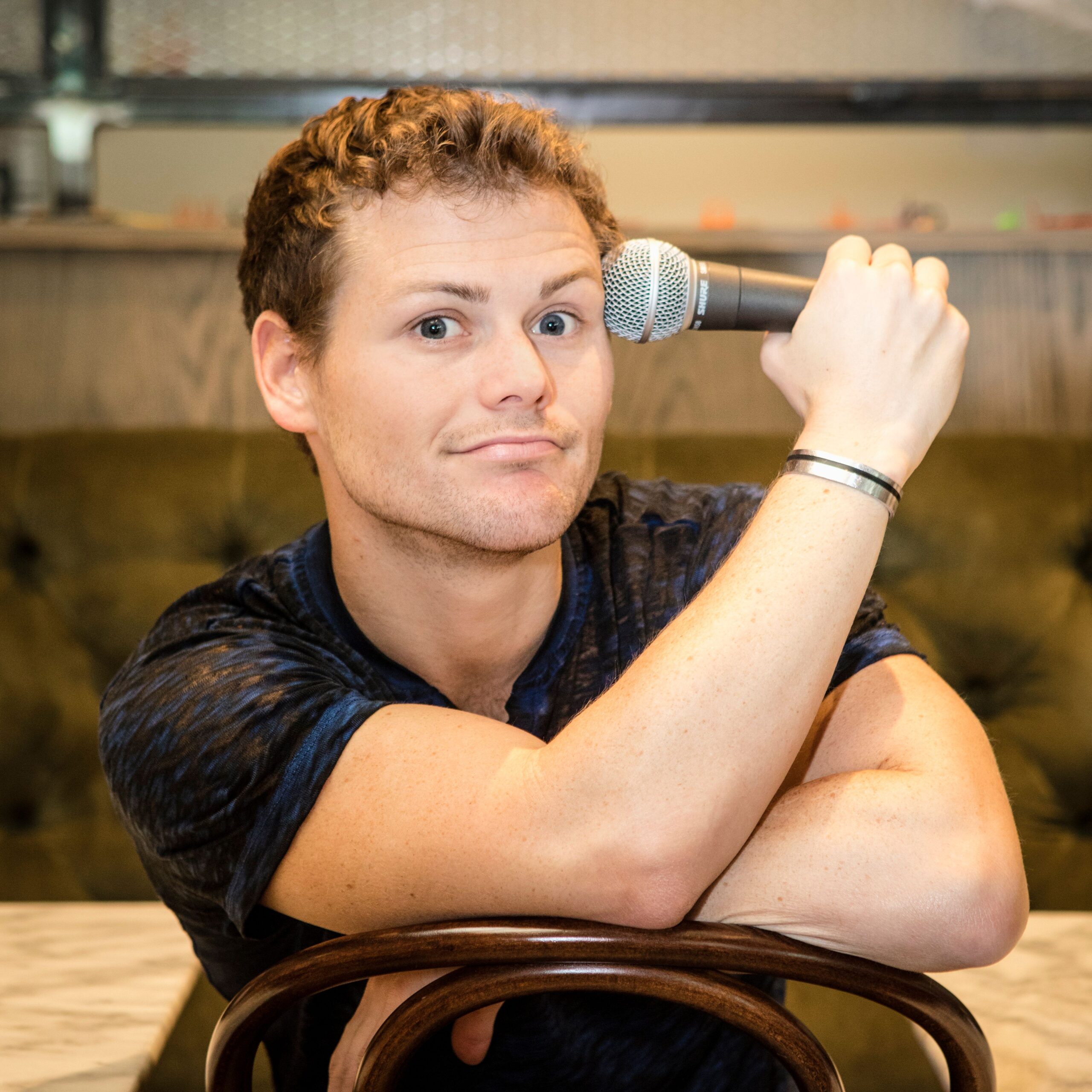 Comedian Drew Lynch is returning to Helium Comedy Club in St. Louis this week for his "Short King" tour.
It hasn't been long since the comic, who stole the show and America's hearts on AGT was last in the area, but he is definitely welcomed back with anticipation. From the Golden Buzzer to headlining comedy clubs and theaters across the country, Lynch is one of the most notable and relevant names in stand-up. Ahead of his shows in St. Louis, the comic spoke with ReviewSTL about the upcoming engagement.
When asked about what St. Louis has to look forward to with Lynch's upcoming shows at Helium, Drew elaborated on a special project he was working on.
"I'm actually in the middle of a four-part series, it's a special series, that I'm releasing. I'm working on a lot of the material for that next special, which involves quite a bit about my past with my softball injury, my stutter, and my journey to recovery since then," Lynch said.
While the specific date for the release of the next part, which will be the second installment of the four-part series, is yet to be determined (late May is the target, according to Lynch,) the first part can be found on YouTube currently.
The first part of the special can be found here.
When asked why he chose to release his content in this fashion, opposed to the traditional one-hour special, Drew elaborated on his decision. 
"I think the climate has changed quite a bit with social media. The amount of content that goes out is more. Also, I think the quality in which it is recorded, filmed, or produced has gone up quite a bit. For years, I have wanted to showcase my writing, and hopefully my growth and maturity as you would call it, since doing America's Got Talent, which is a very family-friendly show. The first special we just released has a lot of material that is pretty impersonal. Some of it is controversial, some of it could be particularly divisive. The next one is a little more personal, a little more self-deprecating. And then the one we are working on now, again, delves into my story. To be able to showcase yourself in four different parts has been a strong motivator for getting it ready and developing a hard day in which you're going to deliver it."
It was interesting to discuss the presence of social media and how it interacts, shapes, and has reformatted the space around stand-up comedy. While it wasn't an initial question I had written before speaking with the comic, I decided to ask what his take on social media was, as it is now highly influential not only in stand-up comedy and reaching different types of audiences, but also in the type of content that is being created.
"Comedy used to be so rigid. It had a logical trajectory. It was sequential. Okay, so you do this, and then you go on late-night to promote your Comedy Central half-hour, and then that led to HBO, and then that was it. But now, content in general, not just comedy or stand-up, but content in general moves so quickly, that is the part that I think has the heavy influence. You have so many comics who are in front of actual audiences. So many things can go right, so many things can go wrong. There are certain stakes that I think get elevated. It is a heightened experience for people who are watching that happening. It also is a heightened experience for those who are performing the comedy as well. So many clips often showcase crowd work or interactive moments, and because content is getting shorter and shorter, sometimes it can be so simple. Somebody could say where they are from, and a comedian has a silly response. Or maybe it's a conflict, maybe it is something innocuous. It's crazy, what qualifies as content or the standard for it – it's a moving target. It's a fluctuating scale for what people want to see. I think the demand for the comedy market right now has a lot to do with what people want to see, which is written material, because the comedy that is out there right now, is just impromptu off-the-cuff stuff. I'm a big advocate for that, but getting to show people your skills as writer, I think is super important."
One of my favorite questions to ask is what a comic's favorite aspect of performing is. Elaborating on this, Lynch reflected a bit.
"I've always loved it. I think it is a deep-seeded need for me to be heard, to be understood. Communication is a love language of mine. The idea that there are people listening, and care about what it is that you want to say. You can just have fun. You can be serious. You really get the opportunity to show people who you really are – in a setting where you are the most comfortable. I think I'm fairly awkward and uncomfortable in one-on-one conversations, but being in front of a crowd, the energy that you can feel, I have always gravitated toward that type of environment. I think it has a lot to with that and being understood."
If being a comic wasn't in the cards for Lynch, I asked what else he thought he might see himself doing. He stated he always wanted to be an actor and was always involved with theater.
"I read every play I could get my hands on, but I've always admired stand-up as an artform. But, I didn't ever see it as something that I wanted to pursue." After moving to LA at an early age, and then soon suffering from a soft-ball accident, it changed Drew's life. "It was such a life-changing injury. I had to acknowledge the circumstances. I couldn't talk the same way, I couldn't move my fingers and arms the same way. Everything changed because I didn't have that level of control." The candidness about how this changed Lynch's career motivations was heartfelt and such an interesting look at the comic's personal reflection on his journey to where he is today. "Stand-up became something I could do. And, it was something I could be fully in control of. I could be in charge of my own production, and my own story – the way I wanted to say something, the way it was delivered and the way it was written. In a way, it was a nice little pivot, with performing being something I've always wanted to do."
Of course I had to ask about what it was like getting the golden buzzer on AGT, as I've never had the opportunity to speak with a recipient of the esteemed catalyst from the show.
"It was actually pretty spectacular. It was amazing, and a beautiful moment. I didn't know what was happening. I auditioned for AGT, Howie was talking to me beforehand. And, while I was on stage, he was talking to me before he hit the golden buzzer after I auditioned. I didn't know what it was. That was the first one they've ever done. I was the first one, where they said: Here, this advances you straight to the live shows. But, you don't know that as a performer. I was like alright, there is this weird button on a desk. And then he pushed it. There was confetti everywhere. I didn't know what it was. I thought it was money – I started picking it up. This seems amazing, but I don't know what is happening. It was a special moment because Howie Mandell is someone who has his own set of neurosis, and he understands the struggles of live performing as a comedian and what kind of grind goes into it, and how to succeed with it. I think like I said, he really empathized or sympathized with me and my relationship to my injury and how it affected me and my performance."
It's crazy to think this audition was 8 years ago – and to see how Drew Lynch has navigated his career in comedy and stand-up since from that moment is truly a journey worth exploring. Since then, he has only become more and more popular, becoming a master story-teller and one of the few comics that truly understands the importance of interactive comedy when it comes to a live audience. The first part of his four-part special titled "The Formula" is available now. You can also check out his first full-length special "Concussed," which is also available on YouTube. It has reached over two million views and shows no signs of slowing down.
It can be viewed here.
Drew Lynch will be performing Thursday – Sunday at Helium Comedy Club with two shows both Friday and Saturday night. Tickets and info can be found here. Don't miss it!