Classical Remakes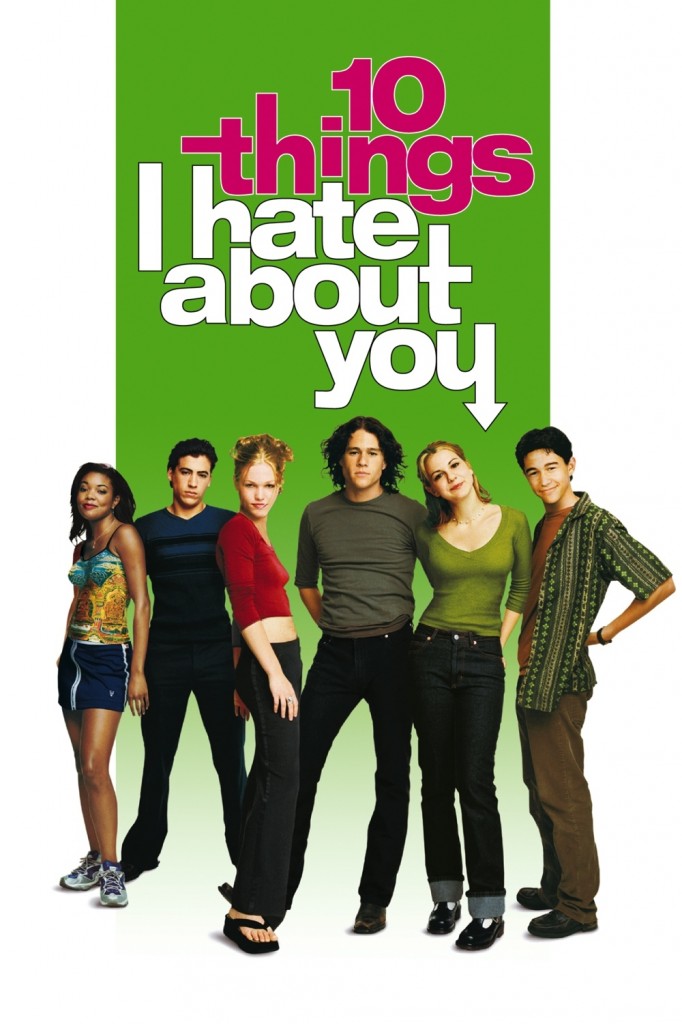 3. 10 Things I Hate About You
Another teen comedy that borrows from a classic. 10 Things I Hate About You follows Cameron as he comes to his 9th school in ten years. Upon arriving he is shown the main cast of characters by Michael, AV nerd and once leader of the future MBA group. While being shown around he sees Bianca. After being informed that she is petty, vapid, and out of his league, he still intends to make his move. Once he finds out she is in need of a French tutor he sets out to fill the position.
We are also introduced to Bianca's sister Kat who is an abrasive feminist who while very intelligent and pretty is a social outcast at the high school. She is accepted to a college not in town, disappointing her father. Due to the bad time, when Bianca asks her father to be allowed to date, he gives her a simple rule. She can only date when her sister Kat does.
Luckily for Bianca, Cameron and Michael have plans to allow this to take place. Using Joey, who also wants Bianca and has previously bedded Kat, they convince him to pay the local bad boy of school to date Kat, as he is one that would be up to the challenge. Patrick while at first is in it just for the money begins to have feelings for Kat. Bianca also quickly realizes that Cameron is the guy for her and not the sleezy Joey who was trying to get with her to win a bet.
Of course, the main conflict of the story comes out when Kat and Patrick have a fight. Devastated by this she decides not to go to prom, which also means that Bianca cannot go to the prom with Cameron. When Bianca confronts Kat we learn that when Kat and Joey dated they had sex, not ready for the pressures of sex, she told Joey she didn't want to do it again. He immediately broke up with her, and she feeling rejected decided not to date again. However, taking pity on her sister she goes to the prom only to be confronted by Joey about the deal with Patrick.
After prom is over Kat decides to go to Sarah Lawrence, her choice for college. During school she reads a poem called "10 Things I Hate About You", which moves Patrick. He presents her with a guitar that he bought with money from the bribe. The movie ends with them kissing and making up.
10 Things I Hate About You was a very risque teen comedy that followed a romantic comedy as old as…well you'll find out in the next paragraph. It featured a young cast that featured the late Heath Ledger and also Joseph Gordon-Levitt who is now becoming a very respected actor.  The film is probably one of the better entries in the teen genre in the past 20 years.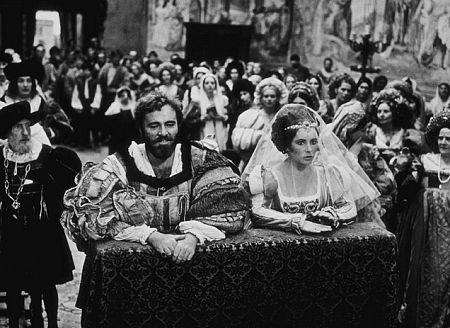 So what is it based on? A lot of you probably already know, for those of you that don't it is another tale by the Bard, The Taming of the Shrew. Most likely you had to read this in high school so you know the basic plot. It's also been used in other films as well including Kiss Me Kate. Julia Stiles obviously plays the shrew in the story. Patrick (Heath Ledger) plays the part of Petruchio. Besides the story which follows a very similar vein, they even kept a lot of the characters with the same or very similar names to the original story. Cameron is Lucentio who disguises himself as the tutor Cambio to get close to Bianca.  Patrick Verona is Petruchio of Verona, the suitor of the shrew.
Of course, as it is a teen comedy it is a little lighter than it's original source material. While Shrew is a comedy it is definitely darker than that of the film. Petruchio sets out in mind to marry a wealthy woman for her dowry. Even in the end love isn't the all conquering theme of the story. In fact, the whole play is almost entirely devoted to Petruchio setting out to tame Kate's fiery spirit. Although, there is a lot of debate about it, The Taming of the Shrew is one of Shakespeare's more controversial comedies due to it's treatment of women. 10 Things I Hate About You follows the storyline but gives it's female protagonist a little more credit.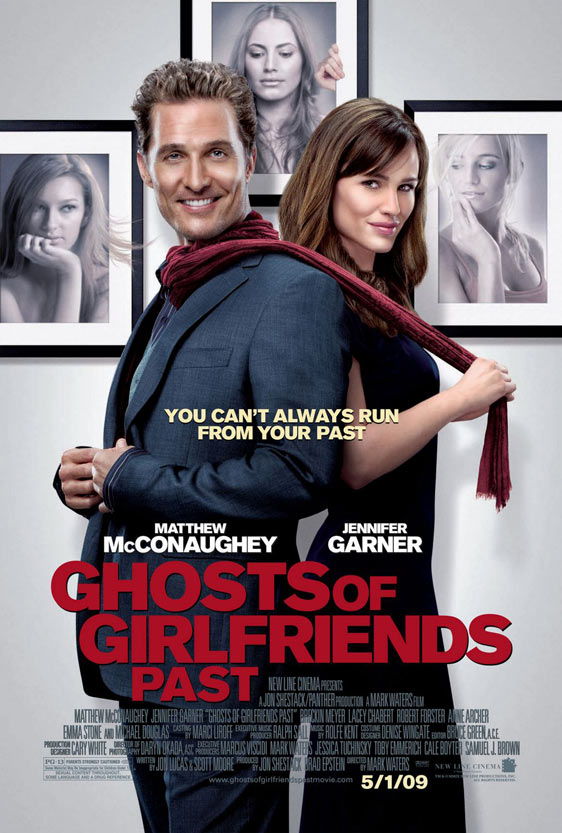 4. Ghosts of Girlfriends Past
Now time for a little more recent of a film. Ghosts of Girlfriends Past follows notorious and unapologetic womanizer Connor Mead as he goes to his brother Paul's wedding. When arriving there Connor essentially lets everyone know what a sham he thinks the concept of love and marriage is. After disrupting the rehearsal dinner Connor is visited by the ghost of his Uncle Wayne, who taught Connor his womanizing ways. He is told he will be visited by three ghosts. Throughout the night he is visited by ghosts of his past, present and future chronicling the events that turned him into the jerk he is today and what he will become if he continues down that path. His redemption is earned through the night as he realizes that he was afraid of love and finally comes to accept it.
The movie was a paint by the numbers affair. Starring Matthew McConaughey as the detestable Connor Meade and Jennifer Gardner as his love interest and comedic foil. The laughs are shallow and don't even come close to living up to the story it is based on.
So what is it based on? Well, this is an easy one. Pretty much everyone knows the story of Charles Dickens's A Christmas Carol, although instead of a miser who hates Christmas and believes it is a sham. You instead have a renowned lothario who thinks that love is just a sham for naive people. Both stories have characters that are visited by three ghosts to set them on the path of redemption. The difference between the stories is that while Scrooge might start out as one of the most unpleasant characters in literature his transformation is believable and embodies the "essence" of Christmas. The character of Connor Meade never makes you believe in love, in fact his character is so shallow that his redemption is wholly unbelievable and tiresome.
Most of the movies I've listed so far are great adaptations of classical works, this one has the unfortunate pleasure of being one that failed miserably at updating a beloved story.