"Clash of the Titans" Coming 2010. Sam Worthington, Ralph Fiennes, Liam Neeson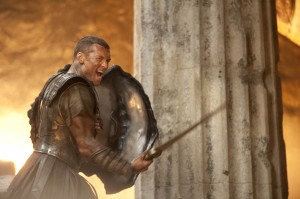 "Clash of the Titans" is Warner Brother's telling of the story of Perseus, one of the biggest heroes in Greek mythology. The film will revolve around the struggle for power between men, kings, and the gods. The film, slated for 2010, stars some pretty big names in Hollywood right now.
Sam Worthington, who stole the show in "Terminator Salvation" will be playing the role of Perseus. Born the son of Zeus (Liam Neeson), but raised as a normal man, Perseus fights to protect his family from the god of the underworld, Hades (Ralph Fiennes). "Clash of the Titans" has been put in the hands of "The Incredible Hulk" director Louis Leterrier. The film, based upon the 1981 "Clash of the Titans," will open in theaters everywhere in March 2010.