Cirque Du Freak: The Vampire's Assistant – HD Trailer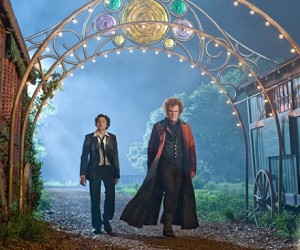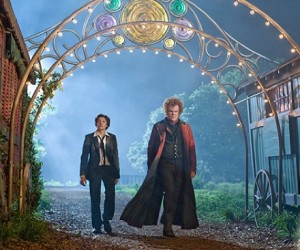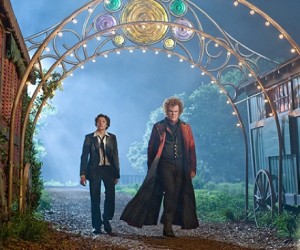 I have to admit, I was a bit hesitant about this one. A glut of vampire themed movies are coming out right now, and it seems the end is not in sight. I thought this might be another cash in on a very hot commodity right now. However, the trailer makes this movie look genuinely funny and very cleverly shot. Many of the vampire films you see coming out right now take the lore so heavy handedly that they just lose the fun of the myth. This one has a great cast to boost it is as well. With Salma Hayek, Patrick Fugit, John C. Reilly, etc. it looks to be a great addition to the genre and maybe a bit of a relief from all the Twilight clones out there.
So let us know what you think, is this another vampire disaster?
Studio Synopsis:
'Cirque Du Freak: The Vampire's Assistant', based on the popular series of books by Darren Shan, is a fantasy-adventure about a teenager who unknowingly breaks a 200-year-old truce between two warring factions of vampires. Pulled into a fantastic life of misunderstood sideshow freaks and grotesque creatures of the night, one teen will vanish from the safety of a boring existence and fulfill his destiny in a place drawn from nightmares.
16-year-old Darren (Chris Massoglia) was like most kids in his suburban neighborhood. He hung out with his best friend (Josh Hutcherson), got decent grades and usually stayed out of trouble. But when he and his buddy stumble upon a traveling freak show, things begin to change inside Darren. That's the exact moment when a vampire named Larten Crepsley (John C. Reilly) turns him into something, well, bloodthirsty.
Newly undead, he joins the Cirque Du Freak, a touring sideshow filled with monstrous creatures from a snakeboy and a wolfman to a bearded lady (Salma Hayek) and a gigantic barker (Ken Watanabe). As Darren flexes his newfound powers in this dark world, he becomes a treasured pawn between the vampires and their deadlier counterparts. And while trying to survive, one boy will struggle to keep their brewing war from devouring what's left of his humanity.