Christmas Season Shopping Deals of the Day – November 30, 2010
Here we are, back with another round of deals. We are currently trying to figure out a way to make these easier to get to you guys! Hopefully what we have in the pipeline will work out well for everyone. Don't forget to send us the deals you've found so everyone can take part in the savings!
Start off today with a fun little toy!
New Syma 3 Channel S107 Mini Indoor Co-Axial Metal Body Frame & Built-in Gyroscope RC Remote Controlled Helicopter (Colors may vary) originally $129.99 now $33.95
How about the new Red Wii Bundle? It comes with the addition of the Super Mario Bros. game.
Wii Hardware Bundle – Red for $199.99
For the home theater buffs out there. This is probably one of the best deals I've seen on this high end of a receiver in a while. Onkyo is a great audio brand, and I use one of their receivers on my own home audio setup.
Onkyo TX-NR808 7.2-Channel Network Home Theater Receiver (Black) $679.99 (down from $1100!)
Want an audio system, but don't want to go as high? Look no further than this audio system. Good home theater in a box with a 3D Compatible Blu-Ray player built in.
Sony BDV-E370 Sony 5.1 Blu-ray Disc System [3D Compatible] $275.35
Maybe you like your audio on the go?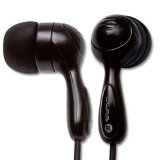 JBuds Hi-Fi Noise-Reducing Ear Buds (Black) for $17.95
Ever watched Battlestar Galactica? Full Collection is at a draw dropping price on both DVD and Blu-Ray!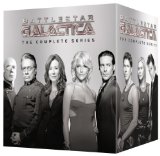 Battlestar Galactica: The Complete Series for $80.99
My favorite Sci-Fi is Joss Whedon's Firefly. Seen it?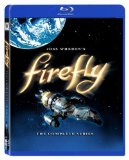 Firefly: The Complete Series [Blu-ray] $25
That's all for today! Hope to see you back tomorrow!