Chris Klein Arrested On DUI Charge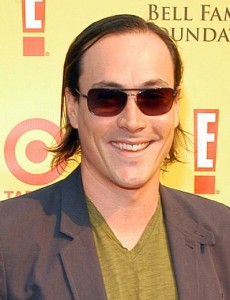 Chris Klein was arrested this morning for driving under the influence (DUI).  The actor was pulled over in Los Angeles early this morning by a California Highway Patrolman. The actor was seen weaving in and out of lanes on the westbound 101 freeway in Sherman Oaks. It has now been leaked that the actors blood alcohol level (BAC) was an astounding .20.
Klein, who is best known for his appearances in the American Pie series, has a previous DUI which he acquired in 2004.  The actor, who is 31, was released earlier today in Van Nuys on no bail. The actor is also reported as having his dog in his car at the time of his arrest. The dog was taken by a friend while Klein was in police custody.
I'd like to note that this seems a little weird. His BAC at .20 is a decently high count, especially since the legal limit is .08. I just find it weird that someone would go get trashed, and then drive on the freeway with their dog? Although, weird videos have been cropping up of Klein lately, and he seems to have lost it a little. Maybe the actor has drinking problems?
What do you think? Let us know in the comments.