Check out HARRY POTTER AND THE HALF-BLOOD PRINCE on XBOX 360
Summon the wizard within you.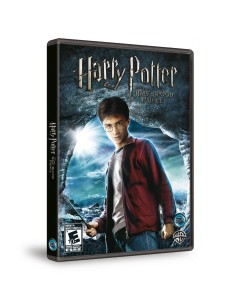 In Harry Potter and the Half-Blood Prince the Video Game, Voldemort is tightening his grip on both the Muggle and wizarding worlds and Hogwarts is no longer the safe haven it once was. Harry suspects that dangers may even lie within the castle, but Dumbledore is more intent upon preparing him for the final battle that he knows is fast approaching. Like earlier video game releases in the Harry Potter franchise, the action in Harry Potter and the Half-blood Prince the Video Game revolves around the exploration of Hogwarts and the action that results from what you uncover. During their adventures, players will have a chance to engage in exciting wizard duels, mix and brew magical ingredients in potions class and take to the air to lead the Gryffindor Quidditch team to victory. Players may even get sidetracked by Ron's romantic entanglements as they journey towards a dramatic climax and discover the identity of the Half-Blood Prince.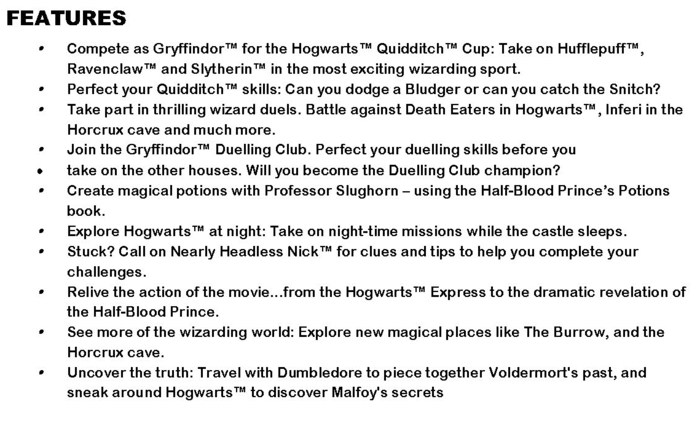 Xbox 360, PS3, PlayStation 2, Wii, PC, Mac
This title is rated Everyone 10+ for:
Fantasy Violence
Mild Language
Mild Suggestive Themes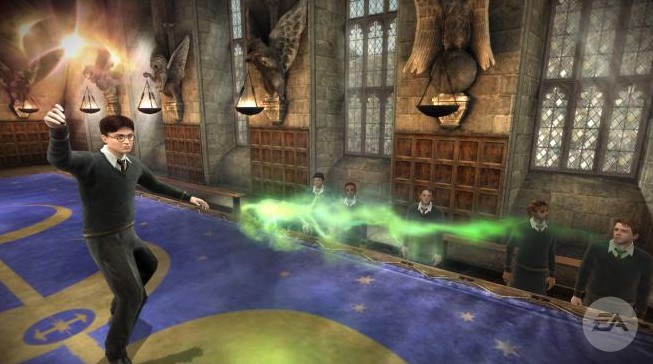 WIN A COPY OF HARRY POTTER AND THE HALF-BLOOD PRINCE FOR XBOX 360!!!
Leave a comment below about why you are excited for the new movie, and you will be entered to win a FREE copy of the game! NO PURCHASE NECESSARY. Winners will be notified by email on Sunday July 19th.