Breaking Dawn, Breaking in Two?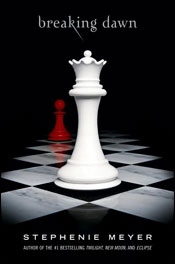 $481 million in the hole for New Moon and Summit wants more.  Now it seems they are thinking about breaking the final film into two parts to let the story breathe and include everything possible in the final chapter of The Twilight Saga.  Though, first they are going to wait and see what the third film does as if the fad fades, they don't want to have two more films on their hands.
There are more hurdles as well, including new contracts and bigger paydays for its principal stars, scripting issues, production plans, directing issues, and more.
For the full scoop, head over to Variety.