Bradley Cooper Drops Out of McG's "This Means War"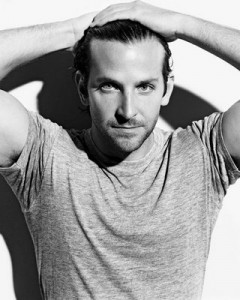 Bradley Cooper who saw his star rise with the release of last year's comedy smash hit, The Hangover, has dropped out of McG's romantic comedy This Means War.
The film which also was to feature Reese Witherspoon as his co-star, was set to start filming in July. The film is being produced by 20th Century Fox, but did not have a firm release date. (Although, judging from the start of filming, it probably would've been an early summer or late spring release.)
This Means War two best friends who have been together since childhood who end up falling in love with the same woman. The lifelong best friends let the woman come between them, and their friendship ends up in shambles.  The feud becomes so heavy, that they leave a path of destruction in their wake.
Personally, I think it sounds like Cooper dodged a bullet. I'm not a big McG fan, and I'm even less a fan of formulaic romantic comedies. Cooper has the opportunity to become a very viable leading man in Hollywood, and most likely has a good pick of roles these days. I'm sure there are better offers on the line for him.
Cooper can next be seen in this summer's The A-Team, and the sequel to The Hangover coming May 2011.