Join Blockbuster for a MADAGASCAR 3: EUROPE'S MOST WANTED Circus Party This Saturday!
Pre-order your copy of MADAGASCAR 3: EUROPE'S MOST WANTED now until October 15!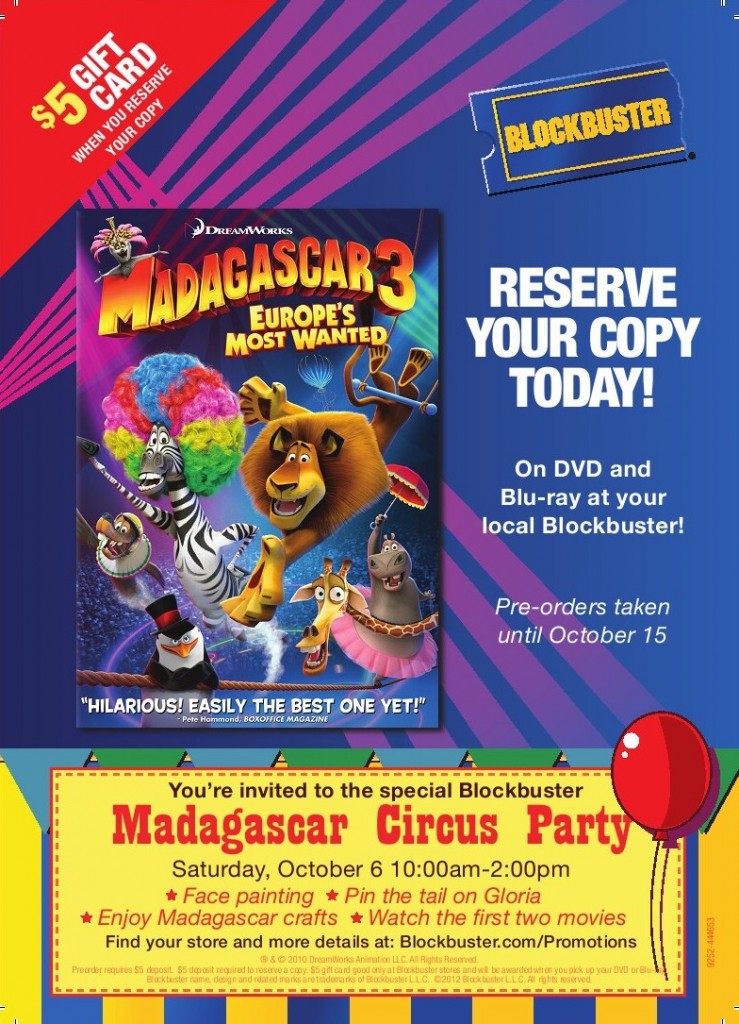 Synopsis:
Alex the Lion, Marty the Zebra, Gloria the Hippo, and Melman the Giraffe are still fighting to get home to their beloved Big Apple and of course, King Julien, Maurice and the Penguins are all along for the comedic adventure. Their journey takes them through Europe where they find the perfect cover: a traveling circus, which they reinvent – Madagascar style.
---
Select Blockbuster stores will be having a Madagascar Circus Party this Saturday, October 6 from 10am to 2pm. Activities include face painting, pin the tail on Gloria, madagascar arts and crafts, and a showing of the first two films.
Click here to find your local participating Blockbuster store.