"Black Swan", "The King's Speech", and "True Grit" Top Nominees for BFCA Awards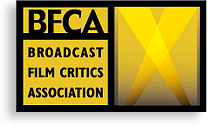 The Broadcast Film Critics' nominations are among the biggest of the year, and one of the largest in the early portion of the year.  Boasting a large member count of many highly respected film critics, the BFCA usually get a number of things right. They aren't always clear matchups to the final showdown at the Academy, but usually you can assume their top picks will be rewarded come March.
Topping the list this year with an astounding 12 nominations is Black Swan, followed closely by True Grit and The King's Speech, which both garnered 11 nominations a piece. After these nominations, and the series that were announced yesterday by numerous critics' groups, there appear to be clear favorites. Currently it looks like Black Swan, The King's Speech, The Social Network, and True Grit are the films to beat for best picture, and other top categories.
What do you think? Let us know in the comments!
Full list of nominations:
BEST PICTURE
127 Hours
Black Swan
The Fighter
Inception
The King's Speech
The Social Network
The Town
Toy Story 3
True Grit
Winter's Bone
BEST ACTOR
Jeff Bridges – "True Grit"
Robert Duvall – "Get Low"
Jesse Eisenberg – "The Social Network"
Colin Firth – "The King's Speech"
James Franco – "127 Hours"
Ryan Gosling – "Blue Valentine"
BEST ACTRESS
Annette Bening – "The Kids Are All Right"
Nicole Kidman – "Rabbit Hole"
Jennifer Lawrence – "Winter's Bone"
Natalie Portman – "Black Swan"
Noomi Rapace – "The Girl With the Dragon Tattoo"
Michelle Williams – "Blue Valentine"
BEST SUPPORTING ACTOR
Christian Bale – "The Fighter"
Andrew Garfield – "The Social Network"
Jeremy Renner – "The Town"
Sam Rockwell – "Conviction"
Mark Ruffalo – "The Kids Are All Right"
Geoffrey Rush – "The King's Speech"
BEST SUPPORTING ACTRESS
Amy Adams – "The Fighter"
Helena Bonham Carter – "The King's Speech"
Mila Kunis – "Black Swan"
Melissa Leo – "The Fighter"
Hailee Steinfeld – "True Grit"
Jacki Weaver – "Animal Kingdom"
BEST YOUNG ACTOR/ACTRESS
Elle Fanning – "Somewhere"
Jennifer Lawrence – "Winter's Bone"
Chloe Grace Moretz – "Let Me In"
Chloe Grace Moretz – "Kick-Ass"
Kodi Smit-McPhee – "Let Me In"
Hailee Steinfeld – "True Grit"
BEST ACTING ENSEMBLE
The Fighter
The Kids Are All Right
The King's Speech
The Social Network
The Town
BEST DIRECTOR
Darren Aronofsky – "Black Swan"
Danny Boyle – "127 Hours"
Joel Coen & Ethan Coen – "True Grit"
David Fincher – "The Social Network"
Tom Hooper – "The King's Speech"
Christopher Nolan – "Inception"
BEST ORIGINAL SCREENPLAY
"Another Year" – Mike Leigh
"Black Swan" – Mark Heyman and Andres Heinz and John McLaughlin
"The Fighter" – Scott Silver and Paul Tamasy & Eric Johnson (Story by Keith Dorrington & Paul Tamasy & Eric Johnson)
"Inception" – Christopher Nolan
"The Kids Are All Right" – Lisa Cholodenko and Stuart Blumberg
"The King's Speech" – David Seidler
BEST ADAPTED SCREENPLAY
"127 Hours" – Simon Beaufoy and Danny Boyle
"The Social Network" – Aaron Sorkin
"The Town" – Ben Affleck, Peter Craig and Sheldon Turner
"Toy Story 3" – Michael Arndt (Story by John Lasseter, Andrew Stanton and Lee Unkrich)
"True Grit" – Joel Coen & Ethan Coen
"Winter's Bone" – Debra Granik and Anne Rosellini
BEST CINEMATOGRAPHY
"127 Hours" – Anthony Dod Mantle
"Black Swan" – Matthew Libatique
"Inception" – Wally Pfister
"The King's Speech" – Danny Cohen
"True Grit" – Roger Deakins
BEST ART DIRECTION
"Alice in Wonderland" – Stefan Dechant
"Black Swan" – Therese DePrez and Tora Peterson
"Inception" – Guy Hendrix Dyas
"The King's Speech" – Netty Chapman
"True Grit" – Jess Gonchor and Nancy Haigh
BEST EDITING
"127 Hours" – Jon Harris
"Black Swan" – Andrew Weisblum
"Inception" – Lee Smith
"The Social Network" – Angus Wall and Kirk Baxter
BEST COSTUME DESIGN
"Alice in Wonderland" – Colleen Atwood
"Black Swan" – Amy Westcott
"The King's Speech" – Jenny Beavan
"True Grit" – Mary Zophres
BEST MAKEUP
Alice in Wonderland
Black Swan
Harry Potter and the Deathly Hallows Part 1
True Grit
BEST VISUAL EFFECTS
Alice in Wonderland
Harry Potter and the Deathly Hallows Part 1
Inception
Tron: Legacy
BEST SOUND
127 Hours
Black Swan
Inception
The Social Network
Toy Story 3
BEST ANIMATED FEATURE
Despicable Me
How to Train Your Dragon
The Illusionist
Tangled
Toy Story 3
BEST ACTION MOVIE
Inception
Kick-Ass
Red
The Town
Unstoppable
BEST COMEDY
Cyrus
Date Night
Easy A
Get Him to the Greek
I Love You Phillip Morris
The Other Guys
BEST PICTURE MADE FOR TELEVISION
The Pacific
Temple Grandin
You Don't Know Jack
BEST FOREIGN LANGUAGE FILM
Biutiful
I Am Love
The Girl with the Dragon Tattoo
BEST DOCUMENTARY FEATURE
Exit Through the Gift Shop
Inside Job
Restrepo
Joan Rivers: A Piece of Work
The Tillman Story
Waiting for Superman
BEST SONG
"I See the Light" – performed by Mandy Moore & Zachary Levi/written by Alan Menken & Glenn Slater – Tangled
"If I Rise" – performed by Dido and A.R. Rahman/music by A.R. Rahman/lyrics by Dido Armstrong and Rollo Armstrong – 127 Hours
"Shine" – performed and written by John Legend – Waiting for Superman
"We Belong Together" – performed and written by Randy Newman – Toy Story 3
"You Haven't Seen the Last of Me Yet" – performed by Cher/written by Diane Warren – Burlesque
BEST SCORE
"Black Swan" – Clint Mansell
"Inception" – Hans Zimmer
"The King's Speech" – Alexandre Desplat
"The Social Network" – Trent Reznor and Atticus Ross
"True Grit" – Carter Burwell