Black Friday Deals – 'Harry Potter' Box Set $40 on Blu-ray and $24 on DVD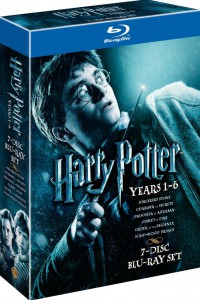 For those of you who are looking to jumpstart your Harry Potter collection on either Blu-ray or DVD, this is a great opportunity. Amazon.com has the Harry Potter Years 1-6 Giftset [Blu-ray]
for only $40! That's $60 off the retail price!
Alternatively, they also carry the Harry Potter Years 1-6 Giftset (Widescreen Edition)
for $24. Of course you can get free shipping if you spend $25 or more (or if you have an Amazon Prime account).
This is the best deal going for these movies, so make sure to take advantage of it before they are sold out!