Ben Roethlisberger, Pittsburgh Steelers Quarterback, Accused of Sexual Assault – Video Coverage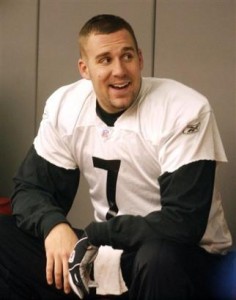 Serious accusations have been made against 28-year-old Pittsburgh Steelers Quarterback Ben Roethlisberger. Early this morning, Ben and a female companion were club hopping when they ended up at the Capital City nightclub. It was there that the woman he was with, a 20-year-old student, has alleged that he sexually assaulted her.
A press conference was held earlier today, where the police say that Ben Roethlisberger was interviewed – but not charged with a crime at this time.
Watch the Ben Roethlisberger Sexual Assault Press Conference Below: