AT&T Wants You to Have Ridiculously Fast Internet in St. Louis! Is Fiber Coming Soon?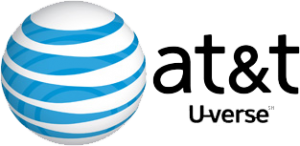 If Google won't bring gigabit internet to St. Louis, then AT&T will. At least, that's the plan.
AT&T announced today that St. Louis would be one of 21 new candidate metropolitan areas to see 1,000 Mbps ("1,000 megabit" or 1 Gbps, "1 gigabit") broadband internet speeds. Of the new municipalities mentioned that could be receiving the new GigaPower services, there were five listed in our area: Chesterfield, Edwardsville, Florissant, Granite City, and St. Louis.
Google made waves back in 2011 when it announced its
Google Fiber
 initiative to bring gigabit internet speeds to the masses. They chose Kansas City as their first Fiber community, and have since then announced plans for 9 more cities across the country.
St. Louis isn't one of them.
AT&T first made their gigabit internet offering available last December for U-verse customers in Austin, Texas. The city also happens to be the second city to get the go-ahead for Google Fiber. AT&T is currently testing a "GigaPower 300" tier with speeds of 300 Mbps each direction, downloads and uploads. They plan to upgrade these customers to the ultra-fast 1 Gbps speeds sometime in 2014. For an idea of just how fast 1,000 Mbps can be, check out the following chart:
As you can see, we've come a long way since 56k modems. These days, the home internet connection gets a pretty good workout. Streaming Netflix, watching YouTube, uploading to YouTube, uploading photos to social networks, online gaming on your console, Twitch video game streaming, Spotify and other streaming music services in the cloud, video calling over Skype/Facetime/Hangouts… if you have a slow connection, there's not a whole lot of bandwidth to go around. No one likes to watch some icon spin while your media is buffering or your video call looks more like a Realplayer clip than an HD feed.
The fastest download speed currently offered from U-Verse depends on location. Some markets have the option of 45 Mbps downloads via two lines being combined into a single connection. Most homes in the area top out at either 24 Mbps or 18 Mbps download speeds. And that's just downloading. Most connections are asymmmetrical, in that they give you more room for downloading (most of your internet browsing) and less room for uploading (sharing content with the world, online gaming). I'd bet that most people don't even see over a 3 Mbps upload rate… yes, THREE megabit… and some of you are probably capped at 1.5 Mbps. But gigabit fiber will give you 1,000 Mbps in either direction, downloading or uploading.
But this goes beyond your home, and into your workplace. Businesses can also join in the fun! If you've ever had a video conference call, had to download e-mail attachments, or even moved your entire business to the cloud, then gigabit internet will change how business gets done. If you backup files to the cloud, gigabit fiber couldn't arrive any sooner.
As far as pricing, AT&T is not making any statements regarding what to expect in any future rollouts. I will point out that Austin's GigaPower 300 service is $70/month for just the 300 Mbps internet, with the "Double Play" package at $120/month for 300 Mbps internet with their U200 channel lineup. $150/month gets you the Triple Play bundle which adds voice/telephone service. One bonus to ordering the Double or Triple Play packages: they throw in a free Samsung Galaxy Tab 2 10.1 Android tablet with your order.
Pricing is comparable to Google Fiber, but instead they hand out Nexus 7 Android tablets. One thing that distances Google from AT&T: you can get internet for "free" (capped to 5 Mbps downloads and 1 Mbps uploads), but you have to pay a one time $300 construction fee. Although, they do offer a $25/month payment plan to spread out the $300 payment across 12 months. After those 12 months have passed, you no longer have an internet bill, but you'll have a modest connection for the rest of your life. Google does not currently offer any phone service with their Google Fiber plans.
If you're not a current U-verse customer, you've likely seen wifi SSID;s with the prefix "2WIRE###" in your neighborhood. Those are the default names for AT&T's U-verse gateways. While this doesn't predict that your neighborhood will see gigabit internet service, it's a good indication of where AT&T has staked a claim towards getting your patronage.
At this point, however, it's all up to AT&T's discussions with local leaders.
Similar to previously announced metro area selections… communities that have suitable network facilities, and show the strongest investment cases based on anticipated demand and the most receptive policies will influence these future selections and coverage maps within selected areas.
These network upgrades typically involve a lot of new wiring and upgrading made to existing infrastructure throughout our neighborhoods. It's not simply flipping a switch, but making sure every wire leading up to that switch can handle the load. AT&T is offering to keep you informed of any GigaPower updates at the following URL: http://www.att.com/shop/u-verse/gigapowerupdates.html
Source: AT&T Press Release