AT&T 4G LTE Arriving Sunday April 8th for the St. Louis Area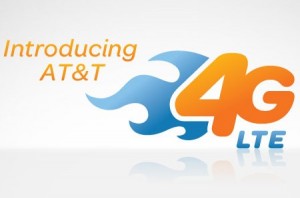 So I have this friend. He bought the new Galaxy Note, and I must say I'm very smitten with the phone. We were out partying this past weekend for his wife's birthday, and he started asking me about the LTE logo in his notification bar.
"WAIT, WHAT?! LTE?!?! DO A SPEEDTEST!!!!"
He ended up pulling down 10.4 Mbps, which is pretty good… is it bad that I was hoping for 20+Mbps? Still, 10+Mbps is plenty of bandwidth for Facebooking on the go and watching YouTube clips without buffering.
As it turns out, next Sunday is when AT&T will officially be flipping the switch on for LTE here in the Lou, along with 11 other markets. I would probably go out on a limb and say that once the LTE network is officially in service with only a few thousand St. Louisans being able to utilize it, we should be seeing speeds far greater than 10 Mbps… more like 20 Mbps. Possibly 30 Mbps. Possibly 40 Mbps. Possibly 50 Mbps. Maybe even higher!
I have already committed to jumping back on an AT&T cell plan once my Sprint contract is up, I just need to decide between the new HTC One X or wait for the Samsung Galaxy S III. Over the past 2 years with my HTC EVO 4G, I've noticed a severe lack of data speed using a CDMA network (Verizon, Sprint) versus a GSM network (AT&T, T-Mobile). Heck, most of the time my EVO's 4G Wimax speeds are slower than AT&T's 3G speeds! Even though Verizon may have the headstart on AT&T in terms of LTE coverage, I would much rather prefer to fall back to an HSPA+ connection (avg: 3-5Mbps) than an EVDO Rev. A (avg: 1-2Mbps).
Source: Slashgear