Apple's New "Get a Mac" Commercial is Pretty Clever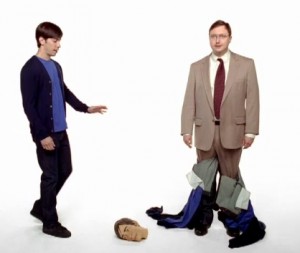 I own both Mac and PC computers. I do however find almost all of the Apple commercials featuring Justin Long (Mac) and John Hodgman (PC) very clever. And most of the time they make me laugh, because they do contain truths that we have all encountered with PCs. With that being said, I still love PCs.
In this latest "Get a Mac" ad by apple, we something that we have never seen before! Justin Long, the Mac, is actuallfunnyy telling someone to get a PC. Every time she tries to reason with him about something that is superior on a Mac, he says "nope, that's PC." Something fishy is going on here…
Pretty funny ad. I think that they just keep getting better and better. Very good marketing – funny, and memorable.