Andrew Koenig's Body Found in Vancouver Park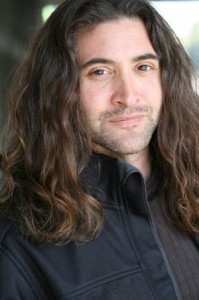 It has been confirmed that Andrew Koenig's body was found earlier today. The former "Growing Pains" actor was found in Stanley Park in Vancouver, British Columbia.
At a press conference earlier this evening, Andrew's father Walter said, "My son took his own life." If you can learn anything from this, it's that there are people out there who really care, and you may not think so, and ultimately it may not be enough, but … before you make that final decision, check it out again, talk to somebody."
Andrew had been last seen in Vancouver on Valentine's Day, where he had been visiting with friends. He was reported missing on Feb. 18, after missing his flight to come back home to Los Angeles two days earlier. Andrew's parents say that he left a strange letter last week at his apartment, which reads,
"Solange,
The bed is a hide-a-way in the wall. There's a ton of dust under the springs but I don't have a dust-buster to reach it so don't worry about it.
Thanks,
Andrew"
Andrew told friends an neighbors that he was going on vacation, but the unusual part is that he sold most all of his belongings before he left.  Some friends of the actor say that he was very depressed, and was going to Vancouver to start over. Police say that Andrew's body was found around noon today in a wooded area over 100 feet away from the walking path.