Brittany Murphy Dead at Age 32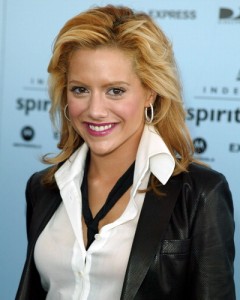 Actress Brittany Murphy of Clueless and 8 Mile fame has passed away at age 32.  Murphy was pronounced dead on arrival at 10:04 AM at Cedars-Sinai in Los Angeles. The actress apparently suffered a cardiac arrest at her home in Los Angeles. Her husband, Simon Monjack, made a 911 call at around 8:00AM this morning.
Numerous reports now say that Murphy was found in full cardiac arrest in the shower of her home. CPR was administered right away, but Murphy never showed response.
Cedars-Sinai Medical Center Spokeswoman Sally Stewart said Murphy's time of death was at 10:04 a.m. Sunday. She would not provide a cause of death or any other pertinent information.
The LAPD has launched an investigation into her death. Two LAPD officers were reported to have arrived at her home this afternoon.
Our condonlences go out to Murphy's family.