Academy and OnTheRedCarpet.com Announce Oscar® College Journalist Contest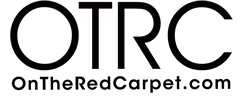 Beverly Hills, CA – The Academy of Motion Picture Arts and Sciences and OnTheRedCarpet.com today announced the On The Red Carpet (OTRC) College Journalist Contest, inviting college students from around the country to compete for a chance to report live from the red carpet at the 84th Academy Awards®.
From today through Sunday, February 5, college students are invited to submit a three minute video to redcarpetjournalist.com, showcasing their interviewing skills and proving why they deserve to represent future broadcast journalists at the Oscars®.  All videos submitted must be from teams made up of one reporter, one producer and one videographer. Two teams will be selected from each of the ABC-owned television stations' markets – Chicago, Fresno, Houston, Los Angeles, New York, Philadelphia, Raleigh and San Francisco – for a total of 16 finalist teams. These 16 teams will then be judged by an expert panel composed of representatives from the Academy and KABC-TV who will determine the contest winner.
The winning team will be flown out to Los Angeles to cover Academy Awards pre-events, including the Animated Feature Symposium, Foreign Language Film Award press event, the Makeup Artists and Hairstylists Symposium and the Governors Ball preview.  Additionally, the winning team will have the exclusive opportunity to work with KABC-TV's OTRC team and report live during the "On The Red Carpet at the Oscars" pre-show (1:30–4 p.m. PT).
For the complete contest rules and online entry form, go to www.redcarpetjournalist.com.
Academy Awards for outstanding film achievements of 2011 will be presented on Sunday, February 26, at the Kodak Theatre at Hollywood & Highland Center®, and televised live by the ABC Television Network. The Oscar presentation also will be televised live in more than 225 countries worldwide.
ABOUT THE ACADEMY
The Academy of Motion Picture Arts and Sciences is the world's preeminent movie-related organization, with a membership of more than 6,000 of the most accomplished men and women working in cinema. In addition to the annual Academy Awards – in which the members vote to select the nominees and winners – the Academy presents a diverse year-round slate of public programs, exhibitions and events; provides financial support to a wide range of other movie-related organizations and endeavors; acts as a neutral advocate in the advancement of motion picture technology; and, through its Margaret Herrick Library and Academy Film Archive, collects, preserves, restores and provides access to movies and items related to their history. Through these and other activities the Academy serves students, historians, the entertainment industry and people everywhere who love movies.
FOLLOW THE ACADEMY
www.oscars.org
www.facebook.com/TheAcademy
www.youtube.com/Oscars
www.twitter.com/TheAcademy
ABOUT OnTheRedCarpet.COM
OnTheRedCarpet.com provides breaking entertainment news as well as original stories, exclusive video and aggregated content comprising celebrity, fashion, movies, television and more. On The Red Carpet, a weekly entertainment news show, highlights the week's developments in celebrity and style. On The Red Carpet gives viewers front-row access to premieres, award shows and special events, celebrity interviews, red carpet fashion, movie news and more. Rachel Smith and Chris Balish co-host.