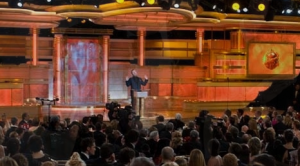 Last night, the 67th Annual Golden Globe Awards took place at the Beverly Hilton in Los Angeles, California.
Ricky Gervais hosted the star-studded evening, and did a great job. Most of his comedy came from roasting the celebrity audience – and Gervais handled his comedy very well. Although he took a lot of jabs, it seemed that everyone knew it was all in good fun.
Most of the winners were well deserved, and matched pretty close with my predictions. I am glad that "UP" took home awards for Best Animated Feature Film and Best Original Score – Motion Picture. Although I really and truly loved "Fantastic Mr. Fox," I feel that "UP" was an extraordinary film – not just as an animated film. It was amongst the best films in 2009, and will remain one of the best animated features of all time.
The first award of the evening, Best Performance by an Actress In A Supporting Role in a Motion Picture, went to Mo'nique for "Precious." She really did do an outstanding job for her performance, and deserved the award. Sandra Bullock took home the award for Best Performance by an Actress in a Motion Picture – Drama, for her performance in the "Blind Side." I was hoping she would take it, but I wasn't sure it would happen.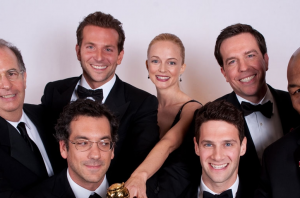 Best Performance by an Actor In A Supporting Role in a Motion Picture went to Christoph Waltz for his amazing performance in "Inglourious Basterds." I remember watching Quentin Tarentino's latest film for the first time, and he floored me from the opening scene. I am glad that he took the award home for the performance. Best Performance by an Actor in a Motion Picture – Drama went to Jeff Bridges for "Crazy Heart." I haven't gotten a chance to watch the film yet, but have heard great things. I like Bridges as an actor, so I feel that it was most likely well deserved.
One of the big surprises of the evening was that "The Hangover" won the award for "Best Motion Picture – Comedy Or Musical." It is not that I don't think it deserved it, by all means. I loved the film, and it is also the highest grossing R-rated film of all time (unadjusted for inflation). I was really thinking that "Julie & Julia," or "It's Complicated" would win. I am glad that "The Hangover" received the praise that it deserved.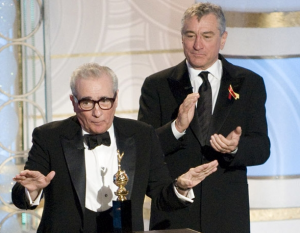 Martin Scorsese was the recipient of the Cecil B. DeMille Award. Scorsese has made some of the greatest films of all time, and I can't think of anyone else that should have received it. The Hollywood Foreign Press Association awards this honor to someone who has made outstanding contributions to the world of entertainment. With films like "Taxi Driver," "Raging Bull," "Goodfellas," "Casino," "Gangs of New York," and "The Departed" just to name some of his films – Scorsese is one of the most deserving recipients of our time.
Some of the biggest honors of the night went to James Cameron's "Avatar." Not only did he take home the award for Best Director – Motion Picture. But his latest film, "Avatar," took home the prestigious award for Best Motion Picture – Drama. I was really hoping that "Up in the Air" would win this one. "Avatar" is an amazing film, and has the best looking CG and special effects of all time. And the film at this point has grossed over $1.6 billion dollars. But I just feel that it wasn't the best film overall. It isn't undeserved by any means, but I just felt that "Up in the Air" had more depth and originality. The story for "Avater," while entertaining is not the best by a long shot. I was happy that Jason Reitman at least took home a Golden Globe for Best Screenplay – Motion Picture, with Sheldon Turner.
The complete list of winners can be found below. What did you think of the results? Let us know in the comments below!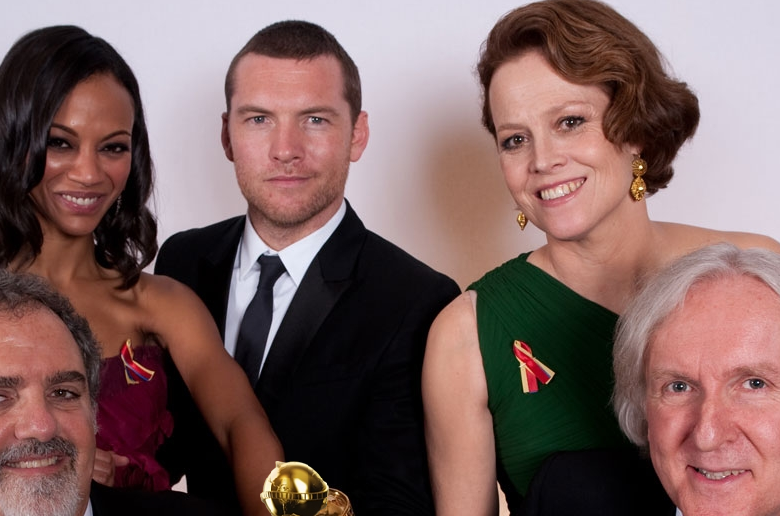 Indicates winner