CBS reveals their 2012-13 Lineup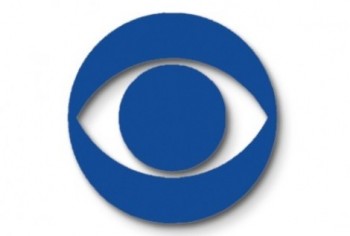 Like most of the other networks, CBS didn't make any drastic changes to the lineup that puts them as "Americas Most Watched Network".
The few notable changes are the moves of "Two and a Half Men" (from Mon 8pm to Thurs 7:30pm) and "The Mentalist" (from Thurs 9pm to Sun 9pm). Other than that all the other shows stay on their same days with only "2 Broke Girls" and "CSI:NY" changing times.
As for New Shows CBS added four new Dramas, two new Sitcoms, and one new Reality show. The Fall Dramas include "Elementary"," Vegas", and "Made in Jersey". "Golden Boy" will join the Dramas in Midseason. As for Sitcoms, "Partners" will be starting in the Fall and "Friend Me" will start at Midseason. "The Job" is the only Reality Series set for a Midseason release.
Here's the Complete Lineup
MONDAY
7:00-7:30 PM              How I Met Your Mother
7:30-8:00 PM              PARTNERS (New)
8:00-8:30 PM              2 Broke Girls
8:30-9:00 PM              Mike & Molly
9:00-10:00 PM          Hawaii Five-0
TUESDAY
7:00-8:00 PM              NCIS
8:00-9:00 PM            NCIS: Los Angeles
9:00-10:00 PM          VEGAS (New)
WEDNESDAY
7:00-8:00 PM              Survivor
8:00-9:00 PM            Criminal Minds
9:00-10:00 PM          CSI: Crime Scene Investigation
THURSDAY
7:00-7:30 PM              The Big Bang Theory
7:30-8:00 PM              Two and a Half Men
8:00-9:00 PM            Person Of Interest
9:00-10:00 PM          ELEMENTARY (New)
FRIDAY
7:00-8:00 PM              CSI: NY
8:00-9:00 PM            MADE IN JERSEY (New)
9:00-10:00 PM          Blue Bloods
SATURDAY
7:00-8:00 PM              CRIMETIME SATURDAY
8:00-9:00 PM            CRIMETIME SATURDAY
9:00-10:00 PM          48 Hours Mystery
SUNDAY
6:00-7:00 PM              60 Minutes
7:00-8:00 PM              The Amazing Race
8:00-9:00 PM            The Good Wife
9:00-10:00 PM          The Mentalist