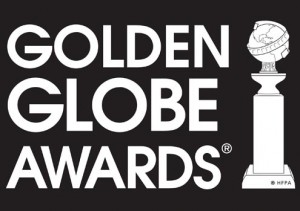 Here we are, a day before the second biggest award show of the movie season. Every year the Hollywood Foreign Press nominate people in the arts of film and television, and every year someone gets angry at the lack of nominations or the fact that the "wrong" person won.
I like the Golden Globes because it is a lot more laid back than the Oscars, and the choices a lot of times tend to be a little less pretentious (a little). This year should be good with Ricky Gervais hosting, although I still doubt enough Americans know him to bring in great ratings, but at least I'll have fun.
Here are my predictions:
Best Motion Picture – Drama
Who should win: The Hurt Locker
This is probably one of the hardest categories to choose. Every single one of these films have their merits. Avatar has its technical achievements, and the fact that it is most likely going to become the highest grossing picture of all time. Inglourious Basterds is Tarantino's best since Pulp Fiction. Up in the Air is one of the most accessible dramas of its kind to date. Precious I feel is a little out of its league with the rest of the films. It was a good film, but I'm still not sure if it was a great film. The Hurt Locker is probably the most well rounded of these films. The tension is palpable in this film, and director Kathryn Bigelow gets some great performances out of some relatively unknown actors at this point (wait for Jeremy Renner to get big, it's going to happen).
Who will win: Up in the Air
You won't here me complain about this category too much. For me, with the exception of Precious, all these are great quality films that stand up over multiple viewings. Avatar has the weakest story, but it also is the most impressive looking. Look for Up in the Air to be shown some love in a couple different categories.
Best Performance by an Actress in a Motion Picture – Drama
Who should and will win: Carey Mulligan for An Education
This should be the easiest category of the night. Carey Mulligan has been tearing up the awards circuit with buzz and nominations to back that up. Mulligan was easily the biggest breakout star of 2009. There could be an upset, and the most likely candidate for that would be Sandra Bullock for The Blind Side. This crowd pleaser has now grossed over $200 million making it one of the most successful sports dramas of all time. Bullock may be rewarded for taking a risk, and playing against her normal romantic comedy type.
Best Performance by an Actor in a Motion Picture – Drama
Who Should Win: George Clooney for Up in the Air
Clooney was the clear favorite for a while, but the early buzz for Up in the Air, and the ensuing backlash might have killed his chance for another Golden Globe. I'm still not sure why Tobey Macguire and Morgan Freeman are doing in this category. I'd easily throw them out for Jeremy Renner and Ben Foster. Colin Firth gave his best performance yet in A Single Man, but he doesn't have the buzz surrounding him like Clooney and…
Who Will Win: Jeff Bridges for Crazy Heart
Jeff Bridges is one of the actors who can turn in a great performance no matter the film, and it really helps him this time that he is in a great film as well. Bridges gets more iconic with age, and he has the biggest buzz after winning the Critic's Choice award earlier this week.
Best Motion Picture – Comedy Or Musical
Who should win: (500) Days of Summer
Marc Webb was lucky to land two charismatic stars like Joseph Gordon-Levitt and Zooey Deschanel in his not romantic comedy.  The result was one of the freshest comedies of the year, and a breakout indie hit. It might not be the funniest movie on the list (The Hangover), but it sure was the best at what it did.  Julie and Julia might have a better chance if it has just stuck to Julia. I still can't figure out why Nine is on this list. Did they absolutely need a musical?
Who will win: It's Complicated
For some reason certain people think this is the freshest comedy of the year. They ignore some of the stale pacing, and formulaic plot, and dote on a talented cast that does great with limited material. I'm not saying it is a bad movie, but it is another film that I'm just not sure if it belongs with the other films in this category.
Best Performance by an Actress in a Motion Picture – Comedy Or Musical
Who should win: Meryl Streep for Julie and Julia
Part of me always wondered why Meryl Streep seems to get nominated for everything she is in. Is it her general affability? I don't usually "get" her. Although, she sold me with her performance as Julia Childs in Julie and Julia. It is leaps and bounds over her performance as a middle aged woman (what a stretch, right?) in It's Complicated.  Sandra Bullock and Julia Roberts are just filling the spaces in a somewhat weak category this season. Which leaves us with…
Who will win: Marion Cotillard
If there was one bright spot in Nine besides its beautiful cinematography, it was Marion Cotillard as Guido's  tragic wife. She was so good that she made Daniel Day Lewis' Guido seem more flawed than he should look. It was hard not to fall in love with her, and wonder why Guido couldn't be happy with a beauty like her?
Best Performance by an Actor in a Motion Picture – Comedy Or Musical
Who Should Win: Matt Damon for The Informant!
The Informant! has to be one of the funniest films this year that nobody saw. Damon's performance as a witless coporate insider was hilarious, and made it one of my favorite comedies of the year. Joseph Gordon-Levitt continues to see his star rise after picking some great roles lately (we will forgive him for G.I. Joe), but he still doesn't have the status of those around him. Daniel Day-Lewis is usually an award favorite, but his take on the role of Guido Contini in Nine left many critics sour. Robert Downey Jr. plays a solid Sherlock Holmes, but he is much more likely to win favor with his other franchise, Iron Man.
Who Will Win: Michael Stuhlberg for A Serious Man
A Serious Man sure isn't the comedy most audiences are used to, but Stuhlberg sells the dark comedy of a Jewish man whose life is in pieces. I'm still not sold that he will win, but the vote is likely to be split enough that he should come out on top.
Best Performance by an Actress In A Supporting Role in a Motion Picture
Who Should Win: Anna Kendrick for Up in the Air
Say what you want about the Twilight series, but there is no doubt that they hired a lot of talented actors. Anna Kendrick proved she is more than just a background player, and has great potential to become a leading lady over the next few years. Her co-star Vera Farmiga has the unfortunate chance of being one upped just slightly, and could have walked away with the award in another year. Penelope Cruz has the least likely shot once again stemming from the fact that Nine was not rceived as well as hoped.  Julianne Moore was fantastic as always, but the HFPA will most likely try to honor some new blood.
Who Will Win: Mo'nique for Precious
Who knew comedian Mo'nique could play such a nasty character? Everyone I know hated her character, which just tells you how good she was in it. You are supposed to feel every ounce of hatred that you do for her in the film. No doubt the HFPA will want to award her for such a big leap in her career.
Best Performance by an Actor In A Supporting Role in a Motion Picture
Who should and will win: Christoph Waltz for Inglourious Basterds
The first time I watched Inglourious Basterds I remember thinking to myself that it would be highway robbery if Christoph Waltz didn't walk away with every major supporting actor award.  His scene stealing performances made him one of the most memorable things about the WWII fantasy. It is a shame because almost everyone one, with the exception of Matt Damon with Invictus, gave stellar performances. Waltz's multi-lingual SS officer is head and shoulders above the competition, and will most likely go down as one of the best film characters of all time.
Best Animated Feature Film
Who Should and Will Win: Up
I don't think there are going to be any surprises here. Up is probably one of the best animated films to date. The first 10 minutes of the film are enough to warrant the praise that have been heaped on it. PIXAR continues to show why it is the best in the business crafting unique characters and putting a lot of heart in something without making it seem too phony. Both Coraline and Fantastic Mr. Fox pushed new animation boundries by taking stop motion animation to areas it has never been, and they are most likely the only two in this category able to upset Up. Cloudy With a Chance of Meatballs was a solid kid flick, but doesn't connect with every generation like Up. Princess and the Frog deserves its nomination just because it marks Disney's return to hand drawn animation, hopefully this award justifies making more of them.
Best Foreign Language Film
Who will win: Broken Embraces
I've only seen two of these foreign films. (I know I'm a slacker) So, I can't honestly tell you who should win. Although, judging from all the buzz Broken Embraces (one I have seen) has the easiest shot of winning this year. Although, one question; Where is Sin Nombre?
Best Director – Motion Picture
Who Should Win: Jason Reitman for Up in the Air
Reitman looks like he will eclipse his dad eventually if he keeps his current track record. He has a unique ability to take characters who should be despicable, and make them into convincing heroes.  Tarantino also crafted a great film, but it isn't as easy accessiable as Up in the Air, but contains some of the best individual scenes of the year.  James Cameron once again deserves a hand because of his work to propel special effects forward, but with a slightly generic storyline he is probably one of the weaker nominees. The weakest nominee is Clint Eastwood. Invictus is riding a lot on the name of its director. As far as sports dramas go this year, The Blind Side was directed a lot better. If it weren't for it being "A Clint Eastwood Film" it would have drowned in the sea of sports dramas.
Who Will Win: Kathryn Bigelow for The Hurt Locker
Who says women can't be just as good as men? Many people would be surprised to know that a woman directed a film like The Hurt Locker, but it is great to see women in Hollywood being allowed to branch out a bit more. She is up against ex-husband James Cameron who has come out in support of her film. Expect to see more of Bigelow in the future.
Best Screenplay – Motion Picture
Who Should Win: Quentin Tarantino for Inglourious Basterds
For a high school drop out Quentin Tarantino really does have a way with a pen. His monologue heavy scenes are admired by film geeks everywhere. The work that went into this film over the past decade shows in the quality of the script. District 9 is one of the most original stories of the year, but not deep enough to give it a win in this category.It's Complicated is probably my least admired of these nominations. I still can't get over the fact that it and Nine garnered so many Globe nominations.  The Hurt Locker works best in its heavy silences of tension, but the script is strong as well, but not as strong as…
Who Will Win: Jason Reitman and Sheldon Turner for Up in the Air
What helps Up in the Air over Inglourious Basterds is that the dialogue doesn't weigh down the viewing as much as Basterds does. The script is snappy, fun, and gives us into an industry most of us have probably never thought about. The amount of interesting characters in this film is second to none this year.
Best Original Score – Motion Picture
Who Should and Will Win: Michael Giacchino for Up
Giacchino is probably one of the hardest working composers working on Hollywood. Just watch the credits of numerous TV shows and movies and you'll see his name pop up everywhere. This award is really awarding his collective efforts this year along with Up's awesome score. Giacchino may not have the flair of a famous film composer like John Williams, but his scores are second to none at supporting the film they are behind.
Best Original Song – Motion Picture
Who Will and Should Win: "I See You" by James Horner and performed by Leona Lewis for Avatar
This may be the weakest this category has been in years. Although James Horner's score was probably the second best score of the year (after Up), and the HFPA will most likely find a way to pay him off with this one.  Although in all honesty, this is one of the categories that Nine has a chance in since the song was featured so heavily in its marketing.
So, there we have it. What are your predictions and favorites? Let us know in the comments.