Be More Chill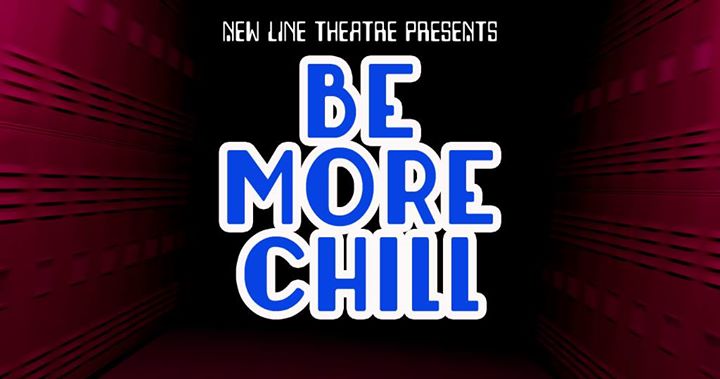 Venue
The Marcelle
3310 Samuel Shepard Dr
St. Louis, MO, United States, 63103
What if one pill could completely change your life?
New Line closes its season in June with the new sci-fi rock musical BE MORE CHILL, with music and lyrics by Joe Iconis and book by Joe Tracz, based on the bestselling novel by Ned Vizzini.
Jeremy is just an average teenage nerd. Until he finds out about the Squip ("Super Quantum Unit Intel Processor"), a tiny Japanese supercomputer — in a convenient pill taken with Mountain Dew — which promises to "upgrade" him and bring him everything he desires most: a date with Christine, an invite to the coolest party of the year, and a chance to survive life in his suburban New Jersey high school. But is being the most popular guy in school worth the risk? What would you do?
The show made its world premiere at the Two River Theater in Red Bank, New Jersey in 2015, and it's now being produced across the country. BroadwayWorld called it "a vibrant, inventive musical that makes the most of every moment." The New Jersey Star-Ledger called it "a high-energy, imaginative, well-crafted world premiere musical." The Tri-City News called it "sharp and smart, the musical perfectly balances the tragedy and hilarity of high school."
New Line's cast includes Jayde Mitchell (Jeremy), Dominic Dowdy-Windsor (Squip), Kevin Corpuz (Michael), Melissa Felps (Brooke), Evan Fornachon (Rich), Isabel Cecilia Garcia (Jenna), Nick Kelly (Jeremy's Dad), Grace Langford (Christine), Ian McCreary (Jake), and Laura Renfro (Chloe). The show will be directed by Mike Dowdy-Windsor and Scott Miller, with music direction by Tali Allen, choreography by Michelle Sauer and Sara Rae Womack, lighting and scenic design by Rob Lippert, costume design by Sarah Porter, and sound design by Ryan Day.