The Sweet Smell of Success Opening Night and After-Party
June 2, 2017 @ 8:00 pm

-

10:30 pm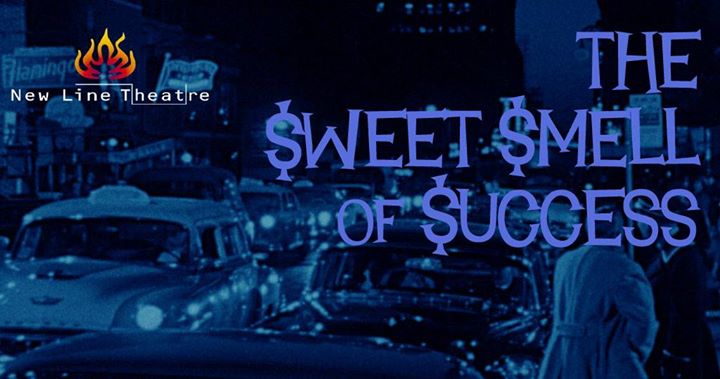 It's New York, 1952. After dark. Welcome to Broadway, the glamour and power capital of the universe.
J.J. Hunsecker rules it all with his daily gossip column in the New York Globe, syndicated to sixty million readers across America. J.J. has the goods on everyone, from the President to the latest starlet. And everyone feeds J.J.'s appetite for scandal, from J. Edgar Hoover and Senator Joseph McCarthy, down to a battalion of hungry press agents who attach their gossip to a client that J.J. might plug. When down-and-out press agent Sidney Falco tries to hitch his wagon to J.J., all while keeping secrets about his new client's relationship with J.J.'s sister, Sidney learns that you can become no one fast when J.J. turns on you.
A Faustian moral nightmare, all set to a sizzling jazz score from the composer of the stage musicals A Chorus Line, They're Playing Our Song, Smile, The Goodbye Girl, and the film scores for The Sting, The Way We Were, Sophie's Choice, and many others..
New Line continues its 26th season with the local premiere of the fiery 2002 jazz-rock musical THE SWEET SMELL OF SUCCESS, by legendary film and stage composer Marvin Hamlisch (his last theatre score), lyricist Craig Carnelia, and Tony-winning playwright John Guare, based on the famous novel and film. The show was nominated for seven Tonys, including Best Musical, Best Book, and Best Score, and eleven Drama Desk Awards.
The cast of New Line's SWEET SMELL OF SUCCESS includes Zachary Allen Farmer as J.J. Hunsecker, Matt Pentecost as Sidney, Ann Hier as Susan, Sean Michael as Dallas, Sarah Porter as Rita, Kimi Short as Madge, with Mara Bollini, Kent Coffel, Dominic Dowdy-Windsor, Alison Helmer, Chris Kernan, Michelle Sauer, Luke Steingruby, and Sara Rae Womack. The show will be directed by Scott Miller and Mike Dowdy-Windsor, with music direction by Jeffrey Richard Carter, choreography by Taylor Pietz, scenic and lighting design by Rob Lippert, costume design by Sarah Porter, and sound design by Benjamin Rosemann.
The Sweet Smell of Success contains adult language and content.