Ignite! Festival of New Plays
March 28, 2018 @ 7:30 pm

-

April 7, 2018 @ 9:00 pm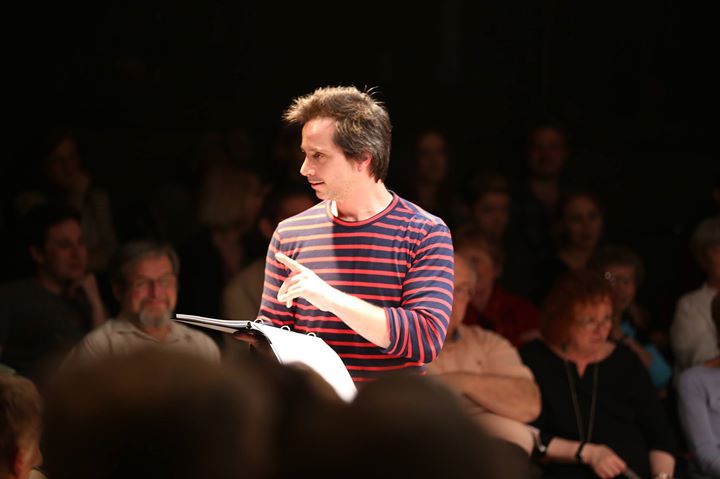 Watch the creative process ignite as The Rep welcomes three nationally recognized playwrights to debut exciting new scripts! Professional actors will bring these bold works to life by performing public readings of each piece for a live audience in The Rep's Emerson Studio Theatre.
Audience members become a part of the creative process by listening to these scripts and offering direct feedback to the playwright in a talkback following each performance. Tickets are just $10 per show.
Check out our 2018 lineup below:
HURRICANE COLLEEN
by Tammy Ryan
March 28 and 29*
Six months after their sister Colleen has died of cancer, two women rent a beach house in Melbourne, Fla., to scatter her ashes. But when a tropical depression suddenly turns into a hurricane and strange encounters with wildlife occur, the sisters struggle to ride out the storms both outside and inside. From the author of MOLLY'S HAMMER, developed in Ignite! and produced at The Rep in 2016.
WIND-UP GIRL
Book and lyrics by Sarah Hammond
Music by Will Aronson
April 3
Based on a true story, this imaginative new musical has René Descartes, the father of modern philosophy, attempting a very unusual project after being left bereft by the death of his daughter. A moving historical fantasy about the irrational machinations of the human heart.
NONSENSE AND BEAUTY
by Scott C. Sickles
April 7
In 1930, the writer E.M. Forster met and fell in love with a policeman 23 years his junior. Their relationship, very risky for its time, evolved into a 40-year love triangle that was both turbulent and unique. Based on a true story, Nonsense and Beauty captures the wit and wisdom of one of the last century's great writers.
* Hosted at UMSL at Grand Center, 3651 Olive St.