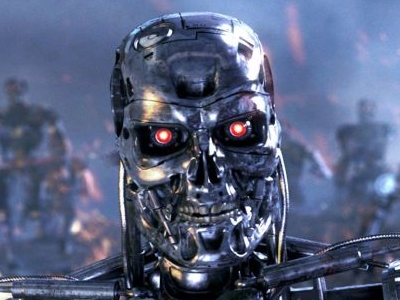 The first thing you might think is, is that possible? Too many movies? Well I believe it might be for most people. Let's take a look at all the big potential blockbuster's this summer.
May 1st – X-Men Origins – Wolverine
Wolverine is the first big blockbuster type film of the summer. It will be a solid release, but it won't put up weekend numbers like X-Men 3. The huge drop off that X-Men 3 had a few summers ago showed what audiences really thought about it. It will be hard to build on the audience from that movie.
Estimated Domestic Gross: $220 Million
May 8th – Star Trek
Mark my words, Star Trek will be huge. Not only does it have a huge fan base, but add on top of that a new young cast and J.J. Abrams. The trailers are appealing to a wide audience, with bright visuals and attractive people. I'm interested to see what Abrams does with it. I'm waiting to see if this will convert me (and many others) into Star Trek fans.
Estimated Domestic Gross: $320 Million
May 15th – Angels and Demons
There was once a time when people thought Tom Hanks could do no wrong. However, his last few films have not performed as well as expected. The sequel to the DaVinci Code is not looking like something that will break the trend. The first movie was a tired adaptation with no inspiration. I'm not really looking to give it a second go. I was never a big fan of the books to begin with. It will probably make it's costs back, but there is too much else out this summer for this to truly breakout.
Estimated Domestic Gross: $140 Million
May 22nd- Terminator: Salvation
This is yet another movie that might underperform because of the weakness of the movie before it. Terminator 3 was stale and boring. This is also the first Terminator movie without Arnold at it's forefront. What will change this movies luck is Christian Bale. Hot off the sucess of The Dark Knight he has become one of the newest household names. Just like he revived the Batman franchise he looks like he will revive this one as well.
Estimated Domestic Gross: $270 Million
Night at the Museum: Battle of the Smithsonian
This is going to be one tough weekend. Most people age 18-25 will probably be seeing Terminator, while anyone with a family will be seeing the new Night at the Museum. I can honestly say I was surprised when the first one broke out like it did. I guess it just shows how out of touch I am with my inner child these days. This one might have been better saved for a Christmas season release like the first one. Who knows though, the gamble might pay off. I will probably grossly underestimate this one.
Estimated Domestic Gross: $190 Million
May 29th – Up
Who doesn't love Pixar? Even their weakest movie to date was better than many of the slew of animated movies that have come out over the past 10 years. They have yet to have a major flop. They do seem to be out of their heyday though. They are no longer setting records anymore, but are having respectable grosses. Wall-E was one of my favorite movies last year, and I'm hoping Up can compete. Although Wall-E's trailer wowed me, Up seems to be slightly more mundane than Pixar is used to. (Yes, I know the house flies away…)
Estimated Domestic Gross: $175 Million
June 5th – Land of the Lost
This is the movie where we find out just how burnt out on Will Ferrell we are. His schtick is still funny to me at times, but Blades of Glory and Semi-Pro left me almost feeling bad for him. I don't know how many times someone can play the same character and still be sucessful. Although there are plenty of people who have done that their whole careers and are still fine. This will have a great opening weekend but drop steadily after opening weekend.
Estimated Domestic Gross: $160 Million
June 19th – The Year One
Here we have the sleeper hit of 2009. It seems Michael Cera is exponetionally increasing in popularity lately. Jack Black is well, Jack Black. The few short trailers I have seen of this looks fantastic. I also think it got probably the most laughs at the Super Bowl party I was at compared to any other commercial.
Estimated Domestic Gross – $205 Million
June 26th – Transformers: Revenge of the Fallen
Well it is between this and Harry Potter for the largest opening weekend this summer. Transformers should out gross it's predecessor unless the movie is entirely awful (which it is impossible). To get this wrong though you would just have to take out the action sequences and have no Megan Fox. I'm hoping this one sticks more to giant robots, rather than silly secret government agencies.
Estimated Domestic Gross: $430 Million
July 3rd – Ice Age: Dawn of Dinosaurs
Children love the Ice Age series. I like the movies because they have good reference scenes to set up a home theater to. This might actually have the chance to beat out Pixar's UP in terms of gross. Kids love established and familiar characters. Expect it to do well this summer.
Estimated Domestic Gross: $280 Million
July 10th – Bruno
This is one I feel could go either way. It could breakout like Borat, but I don't think it is as likely. On the Ali G show, Borat was always the funniest character on the show. Ali G and Bruno both provided a good laugh every now and then, but not like the antics of Cohen's Borat. It will break the $100 million mark, but just barely.
Estimated Domestic Gross: $105 Million
July 17th – Harry Potter and the Half-Blood Prince
Potter fans have been waiting extra long for this one. The studio decided because of the writer's strike they needed more strong summer releases, so the obvious move was to push back a surefire blockbuster like Half-Blood Prince into a prime summer spot. Luckily Potter fans are foaming at the mouth for this movie that it shouldn't hurt their gross at all. In fact most fans will forget about how pissed they were once they see the finished product. This series has only gotten better with each movie. I expect the trend to continue.
Estimated Domestic Gross: $390 Million
July 31st – Funny People
Aptow's name is gold on comedies now. It's funny that before 40 Year Old Virgin he was associated with great but failed tv show attempts. Now he is one of Hollywood's best known producers. This one will follow similar trends to Knocked Up and 40 Year Old Virgin.
Estimated Domestic Gross: $150 Million
August 7th – G.I. Joe
Similar to Transformers in many ways this movie will not gross nearly as much. It's being put out in late summer, which while still a strong time to open, is not the best time to finish. It will be strong out of the gate. Most likely it will be strong enough to warrant a sequel. Hopefully not in a summer where it has to compete with a sister franchise.
Estimated Domestic Gross: $220 Million
August 21st – Inglorious Bastards
Quentin Tarentino's following is huge, but it is still a cult following. Although this doesn't look like his normal fare. He might draw in more people with his war movie than any movie he has done previously. A big name like Brad Pitt involved will only strengthen it's chances of becoming a hit.
Estimated Domestic Gross: $130 Million
Missed the cut as spring releases: I Love You Man, Monsters vs. Aliens, Fast and Furious, Adventureland, and Observe & Report.
The spring is going to be huge. With the year to date already being very strong this year appears to only be getting better. Who knows how the current recession will affect the entertainment industry this summer. Who knows, maybe more people will go to the theater to forget about real problems.