Since production on the film starts in a couple months, Marvel is narrowing down its choices for the title role in the Captain America  film. You'll be surprised at who people are reporting are testing for the roll.  Which of these lucky men are going to play the All American Hero, Steve Rogers?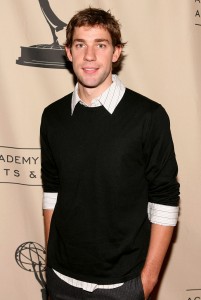 1. John Krasinski
Where you know him from: In The Office, he plays one of the only normal characters, Jim whose love story with Pam almost dominates the show these days. You might have also seen him in the sports comedy Leatherheads in which he co-starred with George Clooney and Renee Zellweger. He recently appeared in the indie hit Away We Go, and It's Complicated with Meryl Streep.
Pros: Krasinski has an affable personality, and an genuine on screen charm. He even has the boy next door look down pat. Add in the fact that he'll be able throw in some humor to spice things up a bit, and that makes him a clear contender. He also has experience with a similar era from his work on Leatherheads.
Cons: Krasinski doesn't scream action hero. Mainly because the actor has been cast mainly in hipster style roles like Away We Go and Brief Interviews With Hideous Men (which he directed) or he is in awful romantic comedies like License to Wed and average ones like It's Complicated.  Although, this might be a perfect role for him to break out in a big way.
Rating: 4 out of 5 Vibranium Shields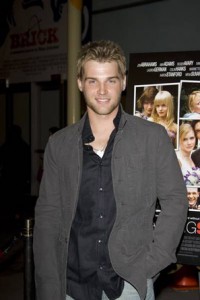 2. Mike Vogel
Where you know him from: Vogel's most famous role to date was his role as Jason Hawkins in J.J. Abrams new age hand held monster flick, Cloverfield. He got his start starring the skateboarding comedy Grind. He will be appearing in the upcoming Dreamworks' comedy She's Out of My League, co-starring with Jay Baruchel and Alice Eve.
Pros:  He's got what it takes in the looks department.  As shallow as it sounds Steve Rogers once he makes the transformation into a super solider needs to look perfect.  The super solider serum is supposed to make him the perfect male specimen, which is why I think Brad Pitt's name was touted for so long. (Pitt is too old for the role now.) He is also a small enough name that he won't over power the product.
Cons:  Vogel has yet to prove he has the acting chops to be the lead in any film. He's made OK supporting cast in a few films, but his history currently is filled with misfires and failures. Unless he tests really well, I'm not sure Marvel will be willing to put him as the lead.
Rating: 3 out of 5 Vibranium Shields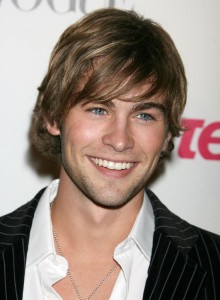 3. Chace Crawford
Where you know him from: He'll be a relative newcomer to all but the teen set who happen to watch CW's Gossip Girl where he plays Nate Archibald. He also was in the supernatural thriller The Covenant, before he found his fame on Gossip Girl. He is currently the lead in the upcoming remake of Footloose after Zac Efron dropped out.
Pros: Like Vogel, he's got the looks department covered. However, will he be able to convincingly play scrawny before super-soldier Steve Rogers? Once again, in similar fashion to Vogel, he is known, but not well known enough to overshadow the character of Captain America.
Cons: Crawford falls into the category of being almost too much of a pretty boy. While I'm sure it works well for the fans of Gossip Girl, I'm not sure that the comic book core fan base would be real open to his casting.  Comic book fans are a rabid fan base, and it would be a good idea to appease them. Crawford doesn't really seem like he'd be the type of guy who people would follow into battle.
Rating: 1 out of 5 Vibranium Shields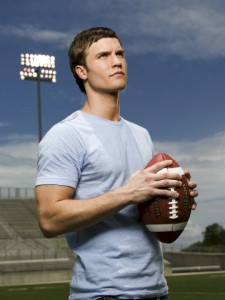 4. Scott Porter
Where you know him from: Most recently Porter appeared in Dear John as the main character's foil for the first half of the film. He is most famous for his role of paraplegic quarterback, Jason Street,  in NBC's critically acclaimed but ratings shy Friday Night Lights. Porter also played the younger version of Rex aka Racer X in big budget flop, Speed Racer.
Pros: Porter is a big comic book fan, and even did the voice for Giant Man on an episode of Robot Chicken. He knows the source material well, and I doubt anyone on this list wants this role more than him. Has the right type of looks and build for the role.
Cons: This is just personal opinion, but as much as I'd like to see a fellow comic book geek get the role, Porter kind of grates on my nerves. I have yet to see him in a role where I like him unfortunately. In films where he attempts comedy, he fails miserably showing a lack of comic timing. Although, truthfully this could due to the lack of a good script. I'll reserve my judgment until I see the film if he gets cast.
Rating: 3 out of 5 Vibranium Shields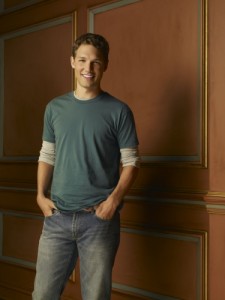 5. Michael Cassidy
Where you know him from: Cassidy played season 2 newcomer Zach Stevens on The OC, in which he played the supremely confident comic book fanatic, that acted as a foil to Adam Brody's character Seth. He then later appeared in Smallville as Daily Planet Editor, who later was revealed to be a clone of Lex Luthor's dead brother (I can't make this stuff up). He also once tested for the role of Superman when McG was still attached to the program.
Pros: Cassidy has history with roles that involve comic books of some sort. He has yet to play a hero, but you would hope some sort of familiarity with these types of characters would have rubbed off on him by now. Like many others Cassidy has good looks, but I'm not sure his really fits the era the film will take place in.
Cons: Despite being involved with many comic book themed characters, Cassidy has admitted to never having read a comic book. You would think that after all this time he would've picked up a couple.
Rating: 2 out of 5 Vibranium Shields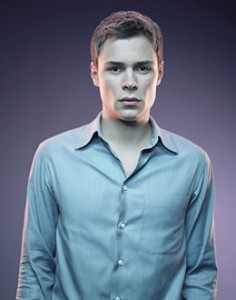 6. Patrick Flueger
Where you know him from: Flueger had one of the lead roles, Shawn  in the cult favorite sci-fi series The 4400. He recently appeared in last years' Brothers with Tobey Maguire. Although he has a decent amount of credits, he doesn't have many other major roles. (Unless you include The Princess Diaries)
Pros: Flueger is easily one of the least known people on this list. The 4400 was a show that had decent ratings within the sci-fi community, but never reached the heights that would propel him to stardom. His relative unknown status would help people associate him Captain America better than almost everyone else on the list.
Cons: I actually wasn't able to find a lot of info on Flueger, and I really can't complain about the roles he has been in. So,one of the only cons I can find is also his positive, he is a wild card as an unknown. The only thing I can kind of complain about is the fact that he doesn't seem to have the right type of look for Captain America.  The only one who looks slightly less like Steve Rogers to me is John Krasinski.
Rating: 3 out of 5 Vibranium Shields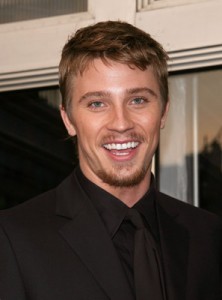 7. Garrett Hedlund
Where you know him from: He co-starred in Troy with Brad Pitt as Achilles beloved friend Patroclus. That same year he starred in the film version of Friday Night Lights as the troubled teen Don Billingsley. He also appeared in the critical and financial flop Eragon. His next big role is Sam Flynn in the new Tron sequel, Tron Legacy, which comes out later this year.
Pros:  Hedlund proved in Troy that he has the chops for an action role. In my own opinion he has the closest look to the comic book version of Steve Rogers, the hair color, the eye color, and the build are all similar. He hasn't had a lot of roles lately, but that is mainly due to working on the intensive Tron Legacy. With a role in Captain America as well, he could be the next Sam Worthington style breakout.
Cons: He may not be available for the role. He has scheduling conflicts currently that might prevent him from taking the role. However, he is apparently still going to screen test, just in case he can work out a way to take the role.
Rating: 5 out of 5 Vibranium Shields
My obvious choice for the role is Hedlund, he seems to have the whole package out of everyone listed. Although, he is the best listed. He still wouldn't be my top choice for the role. Although, I'm going to try and hold any judgment until I see more from the production.