Jake Gyllenhaal is on a roll.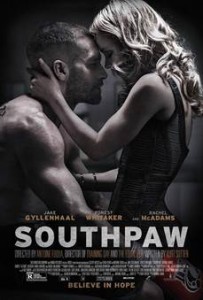 With his new film, Southpaw, the actor once again buries himself into another role. This time it's Billy Hope, a boxer who is seemingly on top of the world.
He has millions of dollars, a beautiful wife and daughter and has won 43 straight fights.
After a tragedy strikes Hope's family, everything he has vanishes, including his longtime manager Jordan, played by Curtis "50 Cent" Jackson.
Antoine Fuqua does a fine job directing the film. In fact, it may be his best work since Training Day.
Just like Fuqua did in Training Day with Denzel Washington, he gets a scene stealing performance from Gyllenhaal, who should garner some Oscar attention for his role.