The holiday season is fast approaching and the tech world is on the verge of announcing several major products that may define what consumers purchase in the coming months. This week we'll take a look at the upcoming iPad Mini, Galaxy Note II and Windows 8.
iPad Mini (10.23.12)
While Apple may forego the name "iPad Mini" in favor of "iPad Air" or something super simple like the "iPad", all sources point to the announcement of a 7.85" iPad on 10.23.12. Speculation indicates that Apple will most likely focus this iteration of the iPad towards educational and enterprise use. The iPad Mini is said to compete directly with the likes of Google's Nexus 7 tablet and the Kindle Fire HD with an entry price point anywhere from $249 to $329. While more expensive than either of those two tablets, Apple knows that consumers expect to pay a premium for their products.
Hardware details are scare at this point; however it's believed that to limit cost the iPad Mini will be less robust than its full sized counterpart.
Samsung Galaxy Note II (10.25.12)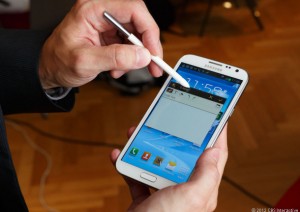 Despite the recent announcement of a 4" Galaxy S III Mini, Samsung is leading the way in terms of going big. Samsung will be releasing the follow up to its popular Galaxy Note handset with the Galaxy Note II. Sporting a mammoth 5.55" Super AMOLED display and a stylus dubbed the S-Pen; the Galaxy Note II also comes with Android 4.1 (Jelly Bean) and the impressive Google Now functionality. Other features include 4G LTE, a 1.6GHz Quad Core processor, 8 MP rear camera with reported zero shutter lag, 1.9 MP front-facing camera, NFC (Near Field Communication), Bluetooth 4.0, 3,100 mAh removable battery and SD expansion to 64GB.
Coming to Sprint on 10.25, the premium Galaxy Note II will have a premium price of $299.99. AT&T, Verizon, T-Mobile and U.S. Cellular will all carry the Galaxy Note II; however release date information and pre-orders have been unusually absent.
Windows 8 (10.26.12)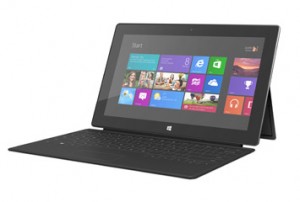 Microsoft is set to release its new Windows 8 operation system. Coming in 2 major variants, Microsoft will offer a true-blue Windows 7 replacement called Windows 8 and a slimmer operating system for tablets called Windows RT. Many have criticized that the tiled interface of Windows 8 will be jarring enough for average users without the added confusion of having two separate operating systems that look virtually identical. For the uninitiated, it should be known that the full Windows 8 will run all software that Windows 7 could run, plus new full screen apps in the "Modern UI" (formerly Metro UI) mode. Windows RT will only be able to run the new Modern UI apps that are specifically created for that system.
To make things more confusing, on 10.26 Windows will release its own iPad competitor called the Microsoft Surface. The Microsoft Surface will eventually be available with either Windows RT or Windows 8, however only the RT version will be available on 10.26. Additionally, Microsoft will offer two smart covers that incorporate keyboard and trackpad functionality.
Catch up next week when we take a look at Windows Phone 8, a slew of new Galaxy Nexus devices and more.