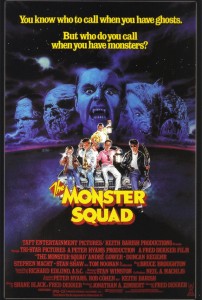 This week on Reel Spoilers we… take a pass on Bad Grandpa. I mean, c'mon… Johnny Knoxville (Generation X's Alan Funt) gets his (prosthetic) junk stuck in stuff and falls down/goes boom. What can we really add (or subtract) from that equation. You're either on board or you not.
Instead, we present a special Halloween episode. Not It's-the-Great-Pumpkin,-Charlie-Brown "special" but more like Garfield's-Halloween-Adventure "special". We have five categories: Scariest, Funniest, Weirdest, Worst and One For The Kids. So by the time it's all said and done you'll have 25 holiday suggestions. Of course, it might not be over until Memorial Day. That's right…it's the longest episode of Reel Spoilers EVER!
To paraphrase the immortal words of Charlie Brown… "You got a rock."
It's Reel Spoilers #19. You've been warned.
Reel Spoilers Episode 19: Halloween / Horror Movies
Starring: Tom O'Keefe, Joe Buttice, Dan Graney, Blake Fehl and Kevin Brackett
Run-time: 1 hr 40 min
Subscribe to Reel Spoilers: reviewstl.com/category/reel-spoilers/feed/
Want to take Reel Spoilers on the go? Download episode 19 from TalkSTL.com.