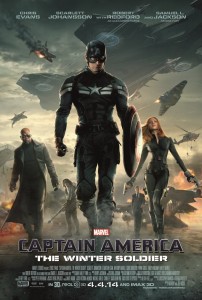 This week on the show we took a break from attending Wizard World long enough to discuss (fittingly) Captain America: The Winter Soldier. We were tired but we, um…soldiered on.
There's no Blind Man's Synopsis this week since we all saw the movie. (It's funny how that happens with comic book films, innit?) But we do get a video recovery from Dan and we discover that Kevin thinks an abacus needs a power source.
So join us as we dig into Marvel Comics ode to performance enhancing drugs.
It's Reel Spoilers #39 – Captain America: The Winter Soldier.
You've been warned.
Starring: Tom O'Keefe, Joe Buttice, Dan Graney, Blake Fehl, Kevin Brackett
Run-time: 1hr 5min
Subscribe to Reel Spoilers: reviewstl.com/category/reel-spoilers/feed/
Want to take Reel Spoilers on the go? Download episode 39 from TalkSTL.com.