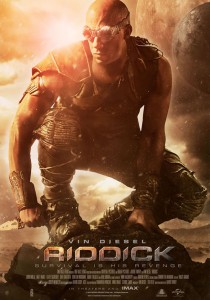 Vin Diesel willed a new Riddick movie into existence and we tackle it this week on Reel Spoilers. It's one of the odder cinematic experiences of the year…and that's not a compliment.
Also, it's story time once again as Tom tells/bores us with what Monday Night Football, a cartoon rabbit, and Riddick have in common.
Reel Spoilers is recorded in front of a live studio audience.
You've been warned.
Reel Spoilers Episode 12: Riddick Starring Vin Diesel, Katee Sackhoff and 5 Minutes of Karl Urban
Starring: Tom O'Keefe, Joe Buttice, Dan Graney and Kevin Brackett
Run-time: 1 hr 9 min
Subscribe to Reel Spoilers: reviewstl.com/category/reel-spoilers/feed/
Want to take Reel Spoilers on the go? Download episode 12 from TalkSTL.com.