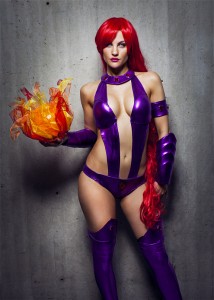 New York City hosted it's annual Comic Con this past weekend.  Much like all the other major cities that host a Comic Convention, there are a plethora of news, reveals, and announcements.  This show was no different.  Every publisher made some big announcements, but yet again, Marvel Comics and Marvel Studios stole the show.
I'll break all the news down by publisher so it should be a little easier to navigate.
IDW
There will be three new 'Artist Editions'.  They will feature Jack Kirby, Dave Gibbons, and Charles Schultz.
Darywn Cooke will provide new art for for Richard Stark's Parker Novels.  IDW will also republish a lot of the novels in hardcovers.
A Transformers / G.I. Joe crossover is in the works
James O'Barr's The Crow will returns as well
DC Comics
Kevin Smith and Walt Flanagan will return to Batman, but their story will NOT be in the New 52 continuity.
Scott Lobdell (the writer of Action Comics and Superman) confirmed that the current Superboy will die at the end of Superman #25
At the DC Universe panel, the ideas of a Blackest Night, Sinestro Corps War, Knights of Vengeance, and Gotham By Gaslight have all been discussed as possible upcoming projects for animated features.
Also at the DC Universe panel, voice director Andrea Romano was asked who she wanted to do a voice in a upcoming DC Animated feature.  Her response was Jon Hamm is #1 with a bullet.
There's a chance The Question will get his own series in 2014.
At the Superman 75th Anniversary panel, it was revealed that a animated short produced by Zac Snyder and Bruce Timm will be included on the Man of Steel blu ray.
During the Green Lantern panel, current Green Lantern scribe Robert Venditti, said that OA will blow up at the end of Green Lantern Corps #25.  It's all part of the Lights Out story line running though all the Green Lantern titles at the moment.
Scott Snyder confirms that fan favorite character, Stephanie Brown, will make her New 52 debut in the near future.
Also at the Batman panel, DC announced an all star line up for Detective Comics #27 which marks the 75th Anniversary of the debut of Batman himself.  The creators that have been attached to the issue at this point are Paul Dini, Brad Meltzer, Greg Hurwitz, Peter Tomasi, Neal Adams, and Dustin Nguyen.  Also, the big announcement for the book is Frank Miller will be making his return to Gotham City.  That's right folks, Frank Miller will be writing Batman again.
Marvel Comics
A new Punisher comic was announced the creative team of Nathan Edmonson & Mitch Gerads.
Chris Yost and Marcus To will relaunch the New Warriors.
Zeb Well and Del Mundo will bring Elektra back in her own series.
Kelly Sue DeConnick and David Lopez are relaunching Carol Danvers in Captain Marvel.
Marvel Studios stated that filming had wrapped on on James Gunn's Guardians of the Galaxy. I'd expect to see something with Thor: The Dark World this November.
Last but not least, Marvel announced it wold reprint Alan Moore and Neil Gaiman's timeless run on Miracleman. The way the book will be released is Marvel will solicit the first issues by Alan Moore and Mick Anglo in January.  They will then release an new issue every month.  This is a huge deal because this book is a very influential title that hasn't seen the light of day in trade paper back form or reprints due to the legal issues surrounding it.
There you have it ladies and gents.  All the big news coming out of NYCC 2013. A lot of interesting and thought provoking stuff to look forward to.  What are you most excited about?  Leave a comment below.