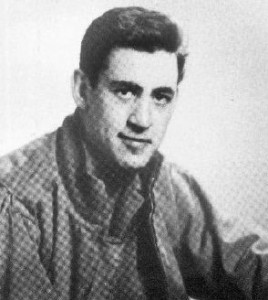 Very few people have been more elusive of fame than author J.D. Salinger. Known for writing the beloved "Catcher in the Rye" which in his lifetime sold over 60 million copies worldwide. Salinger shunned a media controlled life, and became a recluse to hide from the fame brought to him from his famous book.  The author died Wednesday of natural causes at the age of 91, at his home in Cornish, New Hampshire.
Salinger was well best known for "Catcher in the Rye" and its main character, Holden Caulfield who was the epitome of teenage rebellion. Salinger was also well known because of his short stories which ran in publications such as The New Yorker. "Catcher in the Rye" was actually based off of his short story, "Slight Rebellion off Madison". While not as well read as his most famous novel, many of his short story collections such as "Nine Stories", "Raise the High Roof Beam", and his novel "Franny and Zooey" are still widely regarded.  His last published story was well over 40 years ago, "Hapworth 16, 1928" ran in The New Yorker in 1965. Since then Salinger has maintained a life lived close to the vest.
Salinger was rumored to have kept writing, and in 1999 a neighbor to Salinger told press that Salinger had 10 to 15 more novels written but kept them locked in a safe. "I love to write and I assure you I write regularly," Salinger said in a 1980 interview with the Baton Rouge Advocate. "But I write for myself, for my own pleasure. And I want to be left alone to do it."
Born Jerome David Salinger on January 1, 1919 in Manhattan New York to Marie Jillich and Sol Salinger, he would go one to be one of the most well recognized American writers of all time. It is said to see someone die, but I'm glad to know he left us his legacy with his characters.